Interview: Dapper Nigerian DJ dishes on Music, Family & Pounded Yam! This Is DJ Xclusive, Anything Can Happen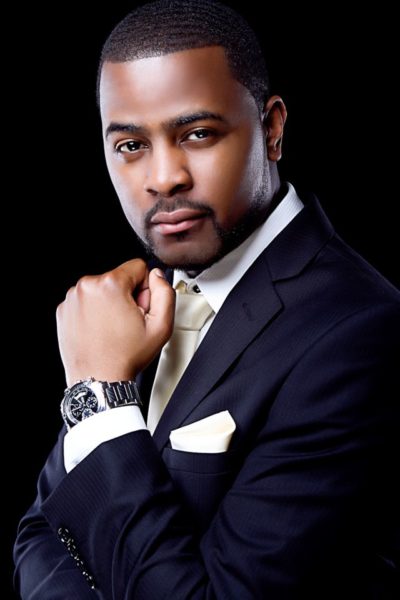 Nigerian DJs are raising the bar, stepping up the game and among this crop of innovative DJs, DJ Xclusive stands tall.Rotimi Alakija, 29, has a degree in Financial Computing but prefers to be called DJ Xclusive. He began his career as a DJ in various celebrity clubs such as Vendome and Tribeca Nightclub in the UK. Over the last 7 years, he has fused the individual musical identities of Urban Funky house, Urban Chart, RnB, Hip-Hop, Pop and Soca into his own creative and now inimitable hybrid sound. DJ Xclusive is now an On Air Radio DJ for Cool FM Lagos and the official DJ of top music star, Wizkid. He is also signed on to EME Record Label as an artiste and to Channel O as a VJ/DJ on the show, Basement Africa. He has received several awards including the 2010 Nigerian Entertainment Awards as the "World Best DJ 2010" and in 2011, he was nominated for "Best DJ" BEFFTA Awards. He speaks with Bellanaija's Adeola Adeyemo about his life, career and more in this exclusive interview. 
Gone are the days when Nigerian DJs were known just 'behind the scenes'. DJ Xclusive has graced magazine pages, appeared in music videos, is a photographer's delight on the red carpet and is one of Nigeria's well known celebrities. Before we met, I was already very familiar with his dapper looks and it was easy to spot him out in the busy reception of Four Points by Sheraton Hotel, Lagos. Chatting with him left me in no doubt that he had an intelligent mind and was someone with great prospects.
Meeting the DJ
You were in "Baddest Boy" video and the recently released "Sun Mo Mi" video. It's rare to see a DJ making appearances in music videos around here. Tell me about these appearances.
I don't think it's rare. I practically grew up in the UK and where I'm coming from it's a normal thing. I think this is something we've been lacking in the Nigerian music industry and it is one of the reasons why I moved back here because I wanted to do certain things like this. EME is family and it only made sense that I had to be there.
I understand that you're Wizkid's Official DJ but I also see you working with other members of EME. Please explain your role on the record label.
I am Wizkid's official DJ and I'm also signed on to EME as an artiste. When we are a group, for instance when we went to the Headies, because I am also under EME, it only makes sense that I DJ for the group. But if Banky W has a gig in America and Wizkid has a show in Saudi Arabia, I would be with Wizkid.
What was your experience like at the EME Tour in London and America which took place some months ago?
It was phenomenal. I kinda grew up in London, I was there for 10 years so going back with the EME crew was a wonderful experience. The love was deep. I got a bit emotional seeing how people were responding to me. The US tour was for three months but as Cool FM's official DJ and with the demands of my job, I could only stay for two weeks.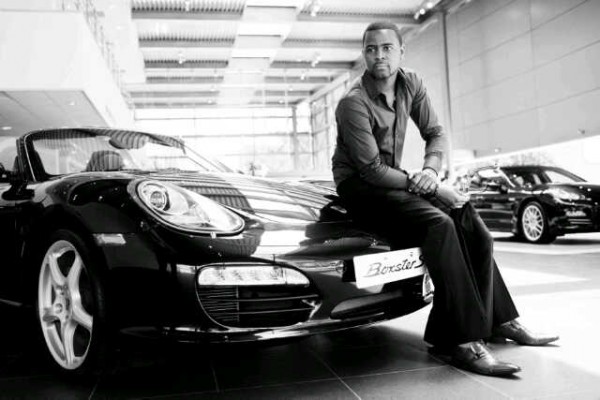 Tell me about your educational background and other work experience apart from being a professional DJ?
I went to Kings College, Lagos. I left Nigeria in 2000 and I went to Manchester to do my A Levels. Therefter, I took a gap year and then went to Brunel University to study Financial Computing. Then I got a job at Bank HSBC and worked there for a about a year and a half.
So when did the "DJ" come in? When did you develop your passion for music and DJing?
I started DJing in 2003 at the Student Union just to earn extra change. It got to the point where I realized people were now taking me serious. I was working in the Bank and DJing but I realized my heart laid along the DJ lane. You could wake me up at 2am and say come and DJ and I'm ready. But if you woke me up at 2am to say come and wear a suit and tie, I won't be ready.
Did you have any experiences or encounters that reaffirmed your talent and made you realize this was what you should do long term?
I met Akon at a night club in London and I remember him whispering into my ear saying he was really impressed. I also met Jermaine Jackson at the African Music Awards in London and he said the same thing. To me, these were inspiring moments and I said I want to take this up. So I quit my job around 2010 and I moved back to Nigeria in 2011.
The Big Move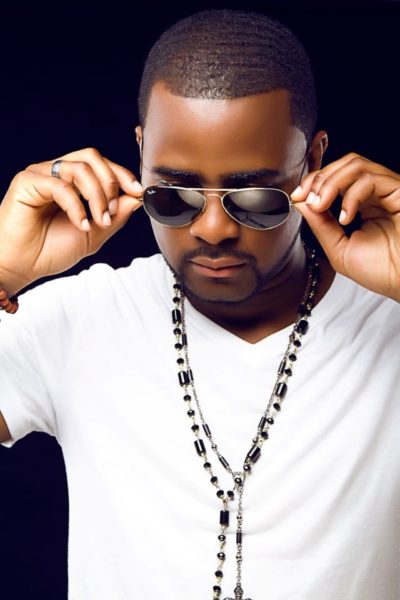 What thoughts were running through your mind when you decided to come back home? What were you hoping to achieve?
I came back with the idea that I wanted to play a part in the Nigerian music industry. I think Nigerian music is booming right now and it has been for a while. Again, I feel a lot of DJs are not respected in Nigeria and I feel myself and a couple of DJs can change that and get DJs to that level where they should be respected. In Nigeria everybody worships the artiste, in London and America, they respect the DJ and I'm hoping to change that.
Upon your return, how soon did you get a job?
I moved back in June 2011 and I started working with Cool FM on June 25th 2011.
That was pretty fast…
Cool FM had always been family. Before I moved back, I DJ for one of the Cool FM parties so I had already built a relationship. I liked the platform and I believe it is the best radio station in Nigeria. It suited the kind of music I wanted to play. So in June 2011, I signed my contract and I've never looked back.
When do you get to DJ on the radio?
I'm on radio at 3pm from Monday to Thursday on the Road Show and 8pm to 9pm on the Night Café. On Friday and Saturday, I'm on the Party Club Mix from 8pm to 1am. It's challenging but I love it.
OK, let's talk about the EME deal now. When did you get that?
I first got signed with Wizkid as his official DJ in August 2011. I had a vision in terms of where I want to take my career to. At the same time, Banky was signing on other people. Obviously they were impressed by my skills with Wizkid and my background as well in terms of what I've achieved so we had a meeting. I met with the directors, we shared our visions and we put pen to paper around April this year before we went on tour.
Years back, DJs were not usually seen, mostly heard. We didn't even know what they looked like but now, your face is just as popular as those of other celebrities. What is causing this change?
Like I said before, DJs have not been respected before. People just think of them as machines, play and stop, nobody cares what you look like. But now there are new faces like DJ Sose, DJ Neptune, DJ Caise. We have all branded ourselves and given ourselves a certain image. These are people that went to school by the way and have achieved stuff so they are respected. This is the message I want to push out to people. As a DJ, it's good to have an education. Education is always key and that would take you places.

You use this phrase a lot, 'This Is Football Anything Can Happen". What does it mean?
This is Football has been with me for a while. It all started as a joke and now we took it serious. It's like I say This is Lagos, Anything can Happen. You'd see an okada man carrying 6 passengers on his bike, anything can happen. It's something that stuck with me. Also, I am a football fanatic, I love football.
With regards to Nigerian music, there are some songs that are being released these days that are greeted with a lot of criticisms. I wouldn't want to mention any names now. But, would you still play those kind of songs at a party?
I play good music; if your song is a hit and it's good, I would play it. If it's not a hit and not good music, unfortunately I can't. It has to be good music because people want to dance to good music. It would give you a headache in the club and believe me the crowd can even stone the DJ. I've been in a club where the owner told the DJ to leave because he was driving his customers away. Imagine if I play a song that is crap, that could happen.
To be a successful DJ, what  qualities and skills does one need to possess?
First things first, education. Education is a big key, some people might not think it is but it helps you with the business side of the game. And of course, prayer, you need God. I pray a lot before most of my events. You need the passion as well, you need to really love what you're doing. Things could really get tough but the passion would keep you going.  And you need to surround yourself a lot with a lot of positive energy. Luck also helps a lot. You need to be hardworking and dedicated. Practice a lot, you need to always remember that there are other people coming up who are hungry for success. And then humility, you need to stay grounded.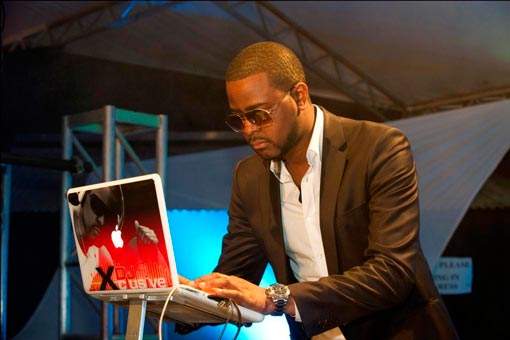 How lucrative is your job as a DJ? Is it juicy?
It's fun for me because I enjoy it. But it's hard, I'm not gonna lie. Don't be fooled by what you see, don't think it's all rosy. Just keeps your head straight. Patience is a virtue you need in this industry to get there.
Tell me about the most embarrassing moment you've had whilst spinning?
Once, a rat ran across my feet in a club in London. Another one was while I was DJing in Manchester, a white man smacked my ass and said "Hmm, nice".
Growing Up, Family, Inspiration & More
Hmm, funny. Let's get to know you a bit more personally. Tell me about your family.
I've got two brothers. One of them is Jide Alakija. You might know him, he is a famous photographer. I am not going to give out the name of my second brother, he likes to be in the background but he is doing fantastic work in a very good organization. I'm the only one based in Lagos; my brothers are in London and America.
Tell me about your growing up. What kind of kid were you?
I used to be a geek while I was little. I was into my books and computers and cartoons. I never really started talking to girls until I was in SS2. I used to wear big glasses like Steve in Family Matters.
A geek? That's interesting. Were you fortunate enough to have a memorable first kiss?
That is something I can't let out of the bag. Let's just say it was a tough moment and God, I don't want it to repeat itself again. There was an air conditioner on and I was sweating like a pig!
Funny, but that was long ago. How about now? Who is the special lady in your heart?
I'm focusing on my career right now. I'd be honest with you, it's really hard to have a relationship in this industry, you have to really focus and with me right now, I'm really focused on my career.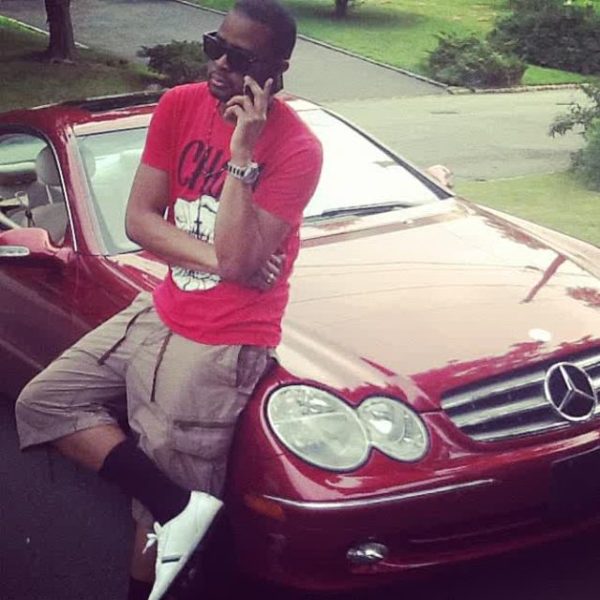 But maybe you have a fantasy. Who is your celebrity crush?
Nigerian?
Yes, Nigerian.
I don't have any, I'd be very honest with you. If we're talking American it would be Kim Kardashian.
What are your hobbies?
I play basket ball, I love watching football, I love eating, I love sleeping, I love cooking, I write poems and I read novels as well. I like table tennis and swimming.
I never knew eating could be a hobby. But cooking is interesting. What do you cook?
I can do Pounded Yam, Egusi, Eba, Okro, Rice, Barbeque Chicken, Mashed Potatoes.
Really? Where did you learn how to cook all these?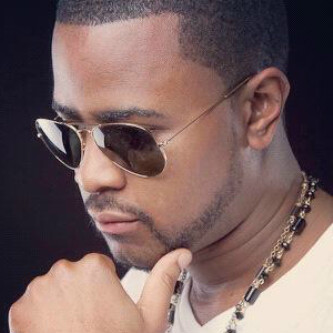 London makes you very independent. I lived alone in London for a long time and it's not everyday that I was going to be doing takeouts. I had to also cook to save money and I think it's romantic when a guy cooks for a girl.
Do you still cook here in Nigeria?
Yes, my favourite food is Pounded Yam and Egusi. I enjoy cooking. It's also a time to relax and chill.
And you go to market to buy all the food stuff?
No, I send someone to the market
The pounded yam part, do you pound it?
No, is it easy? I get the powdered one and turn it on the fire.
No lumps?
Nope. My hands are strong.
That's cool, but sad that there is no special girl to enjoy all that cooking. Before you leave, tell me, who do you look up to?
I look up to Banky W and Wizkid, the whole EME family. They are hardworking people. I look up to D'Banj and 2Face, they have raised the bar in Nigerian entertainment. If we're talking international artistes, I look up to PDiddy, he is someone I'd want to be like and Jay Z is someone who is a big brand out there but doesn't have a lot of scandals. Don Jazzy is someone who impresses me a lot.
Day in day out, what keeps you excited?
The thrill in this business; What more can I do? What more can I achieve? The opportunities in the industry. Nigeria is a special country, you see a guy driving on my own lane the opposite way coming towards me and he's still abusing me. For me it's a thrill. Being on radio, on EME, my job as a whole keeps me excited.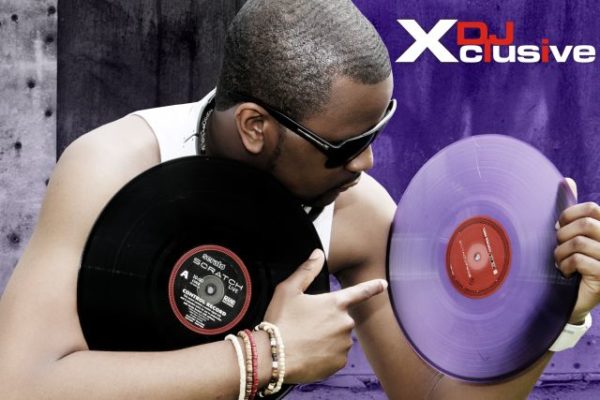 It was great chatting with DJ Xclusive and from Bellanaija.com, we wish him the very best!
DJ Xclusive – Live Performances