Burna Boy holds Listening Party for Upcoming "African Giant" Album with Jidenna, Akon & Wale in Attendance
by
Published 4 days ago
By*STARS*
Burna Boy recently held an early listening party for his next album – African Giant – set for release in August.
Contributors and executives from record labels, radio, Spotify, YouTube, the film and media industry and clubs converged at a private location in Los Angeles, California, for the listening party. In true Burna Boy style, the listening quickly turned into a house party as guests got caught up in the music.
Jidenna was quoted as saying: "Burna is the real thing. He makes jams, but they're spiritual at the same time. So you can be partying, but you're also connecting to something higher than yourself."
While 21 tracks were played at the party, only 16 will make it on the African Giant album. Jidenna, Wale, and Akon were among the artistes who showed up to support Burna Boy.
Watch highlights below:
See photos below:
Pulse Exclusive: Burna Boy set to drop new album 'African Giant'
ODION OKONOFUA Last Wednesday at 4:33 PMTell your friends We can authoritatively tell you guys that Burna Boy is set to release a new album 'African Giant.'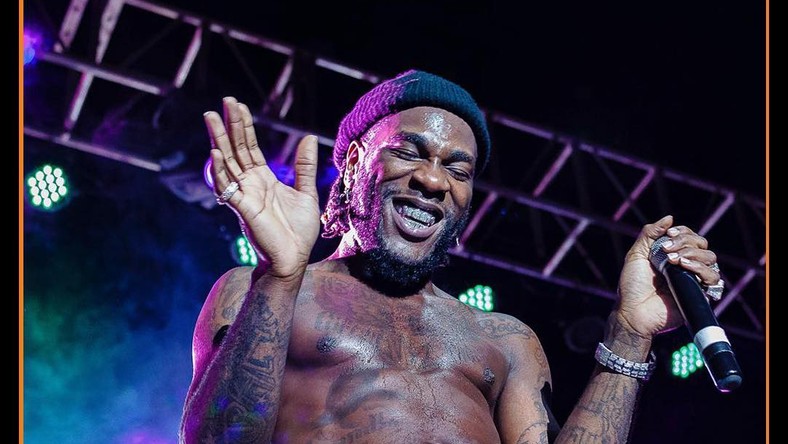 The music star had a private listening session in Los Angeles, United States of America where he played songs from his next album.
He took to his Instagram stories on Tuesday April 16, 2019, where he shared videos and photos from the event. Among those who showed up at the to support Burna Boy private listening part were Jidenna and his mom and manager, Bose Ogulu.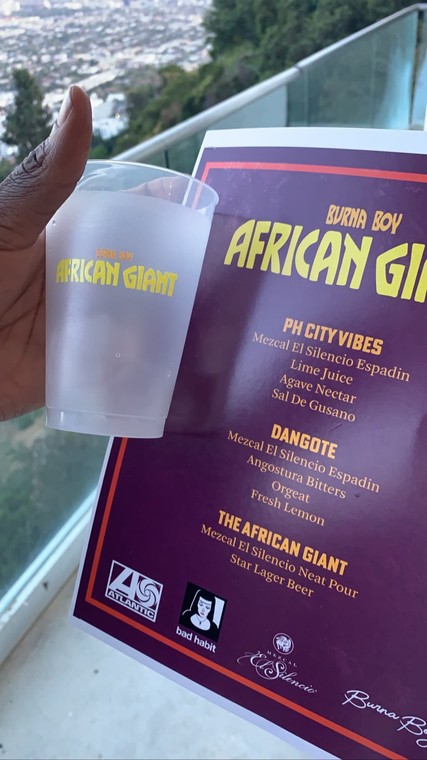 The list of drinks served at the album listening [Instagram/BurnaBoyGram]
One spectacular moment of the evening were photos of the tracks off his new album titled 'African Giant,' which he shared on his social media page.
Pulse reached out to Burna Boy's publicist to confirm the authenticity of the story and she disclosed that the 16 tracks album will be dropping by August 2019.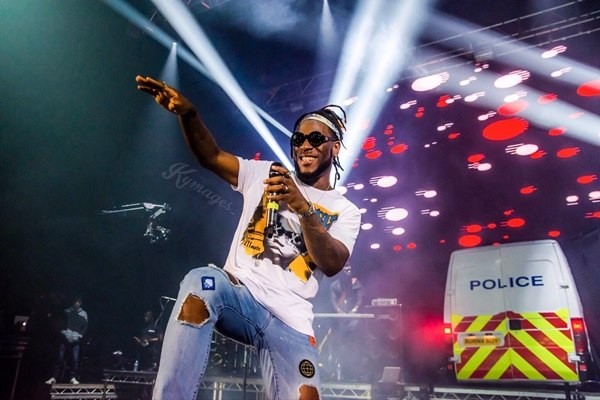 Burna Boy on stage at the Life On The Outside Tour in London
Over the weekend, Burna Boy was amongst the A-list artists who performed at the 2019 edition of the Coachella Valley and Arts Music Festival.
Burna Boy delivers colorful performance at Coachella 2019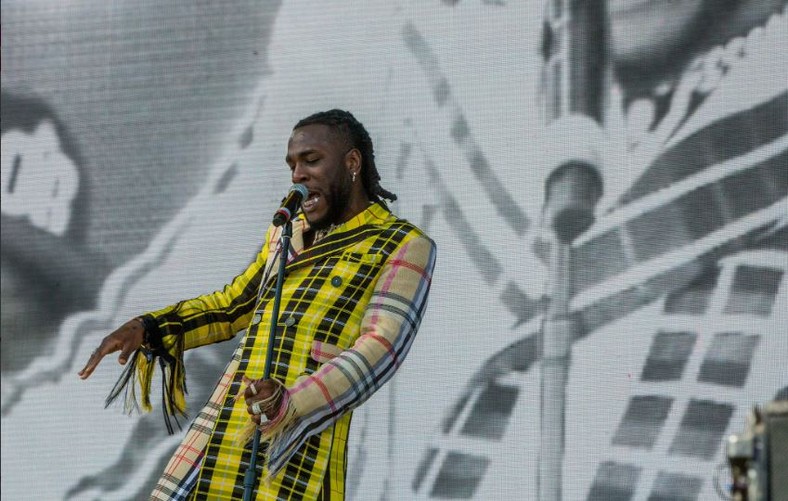 Burna Boy performs in customizable Burberry at Coachella 2019. (Twitter/Coachella)
At 12:15 am WAT on April 15, 2019, Nigerian artist, Burna Boy, performed at the Coachella Valley and Arts Music Festival 2019 that began on the night of April 12, 2019, and ended Sunday, April 14, 2019 (PDT).
As Pulse reported on how to live stream Coachella 2019 on Saturday, April 13, 2019, Burna Boy performed after Ariana Grande, Khalid, Bad Bunny, and Pusha T in the early hours of Monday, April 15, 2019, and it was streamed live on the Coachella YouTube page.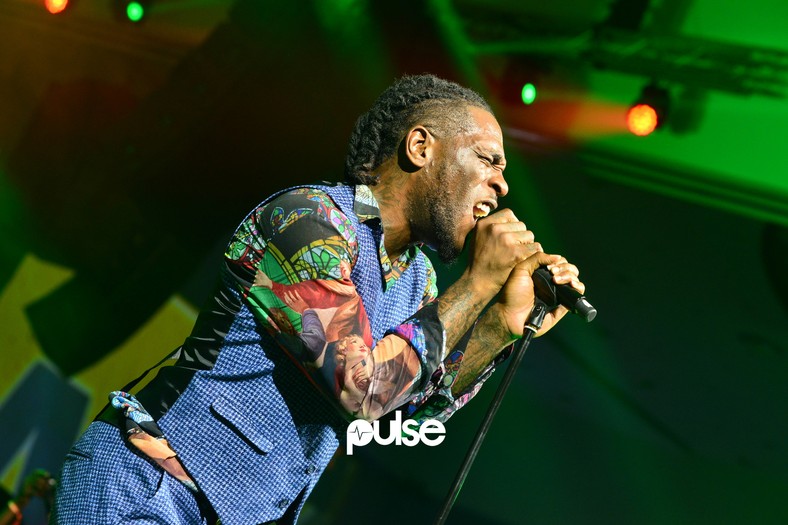 Burna Boy captured here performing at his 'Burna Live in Concert' has got Twitter talking with his 'African Giant' response to Coachella [Pulse]
Like Eazi, who was also subject to a YouTube artist spotlight, Burna was backed up by a live band and a selection of male and female dancers. He was also dressed in a yellow multicolored, customizable Kenneth Ize trench coat and white trousers, presumably styled by his sister,Ronami Ogulu.
While on stage, Burna performed a selection of smash hits like, 'Ye,' 'Dangote,' 'Tonight,' 'Killin Dem,' 'Soke,'On The Low,' and others. During the performance of 'Killin Dem,' he thrilled the crowd with some impressive Zanku moves.