STAR Interview: Everybody Loves Ice Prince – He's Talented, He's Smooth & He's Taking his Music to the World
by
25 year-old Panshak Zamani, better known by his stage name Ice Prince, is an artiste that has delivered a consistent trail of smash hits, thereby forging an impressive reputation.Signed on to Chocolate City along with other label mates – MI, Jesse Jagz and Brymo – Ice Prince doesn't like to be tagged as a rapper or a singer but prefers to be called "a musician that raps who can do as many things as God has blessed his voice to do".
Ice Prince Zamani started out as a musician in 2004 and has worked hard to take his music to the world stage. He was the winner of Hennessy Artistry in 2009 and his hit single, Oleku, off his debut album, Everybody Loves Ice Prince went on to win the award of Song of the Year at the City People's Award 2011. His album so far has been described as one of the most successful debut albums to come out of the country in recent years.
He speaks with Adeola Adeyemo in this exclusive interview on the many things that makes him loved.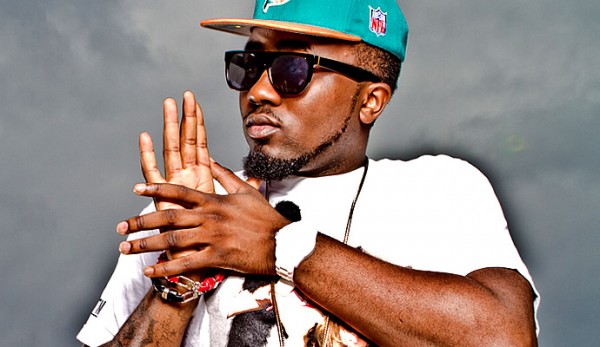 The Birth & Growth of His Career
Hi Ice Prince. You're looking really good today. What is making you glow?
Thank you for saying that, I appreciate it. But I just woke up today smiling because I learnt that you need to wake up every morning and smile, that's how you have a good day. But I've been good, I just came back to Nigeria from a long trip. I was in London for the Hackney weekend, then I went to LA and then to Maryland for the Nigeria Reunion.
You are well known by music lovers across Africa, and fast spreading to the world as a respected music brand. How does that make you feel?
It makes me feel blessed; it makes me feel really excited. Coming from Jos which is the area that right now is just filled with war and to get to this level of success is a blessing to me. I'm honoured and I feel really excited. I'm proud to be representing my state, my country and my continent everywhere I go.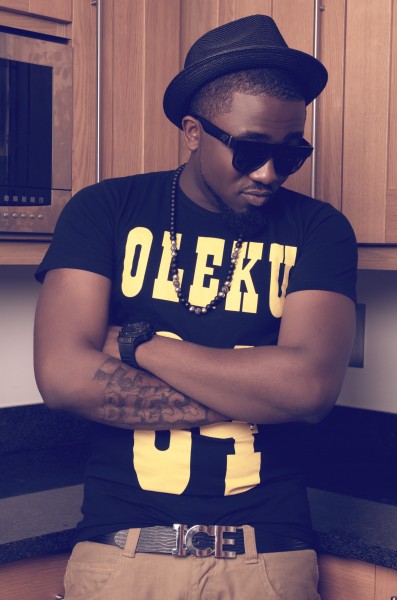 What were your dreams when you started out in your music career and are you living your dreams now? 
I think I'm even living more than my dreams. When I started music, my short term plan was to be MI's boy, that guy that just follows MI. Luckily for me, I've been able to create my own lane even off of MI so it doesn't look like I'm MI's shadow. Now that I'm here, I have bigger dreams, I want to take my music to the world stage but I'm comfortable where I am.
Most people know you as a star but I'm sure you have a story behind how you got to where you are now. Take me back to the beginning. What is your story?
I started out in Jos in a group called ECOMOG squad. We used to rap and sing together. The group split up after a few years and after that, I joined the choir in my church and started singing Tenor. That was about the time MI moved back to Nigeria and we became friends, we became family, we started living together, started making music together. I had a song that made it to Number 1 in Jos, that was when I started getting more attention. Then I got admitted into University of Jos to study Zoology but then I couldn't really continue because of some financial constraint at the time.
I need to cut in here. Was it expensive to study at University of Jos at that time?
Life was not that rosy. When my dad was alive, life was pretty much rosy but I lost my Dad in 1999 and it was my Mum that was taking care of me up until she died too. So it was kinda hard to get by, really. I dropped out of school in my 100Level to focus on my music.
What did you do after you dropped out of school? How did you get that break into the music industry?
I moved to Abuja and started living with MI and Jesse Jagz. We were making music, doing some small small shows just to get money. Then we moved to Lagos, we got a chance to chill at Djinee's house. Djinee gave us some space in his house to sleep. Djinee is like my Jesus. He came through for us. We lived in his house and made it very uncomfortable for him but he took all the pain and accommodated us. This was in 2008. Gradually, there was steady growth. We got our own place, started making music. In 2008, I hosted Sprite Triple Slam. We did 30 shows, 15 in Lagos, 15 in the East. I got some small money off that to buy some new jeans and shoes so that girls would, you know, say hi to me when they see me.
It's interesting hearing about your career climb. Tell me more.
In 2009, I did a competition called Hennessy Artistry and I won the competition and that gave me some money and some platform. When 2010 came, the first single was ready. From then on, it's just been steady growth.
Wow. You've really been steadfast. How did you get the record deal with Chocolate City?
My record deal with Chocolate City came off of my affiliation with MI and Jesse Jagz. We are pretty much brothers, we've always lived together, always been together. But then Chocolate City signed MI first. It was like they did it in order of our age. Then they signed Jesse Jagz. Jesse was obviously more ready than I was at that time. Then they saw that I was getting ready as well and they signed me too.
Tell me about yourself and MI. I've heard so much about the bond between you two. What is your friendship like? 
He is my brother, he is my friend, my mentor. He is someone that if 200 people tell me no and MI tells me yes, I would do the yes. That is how loyal I am to him, that is how I respect him, how much I look up to him. He never gives me bad advice, he wishes me well and he's always happy when I succeed.
Everybody Loves Ice Prince
Reading through the credits on your album, I noticed that Jesse Jagz produced most of your songs. Why did you work with him the most?
Jesse is my best friend. Jesse is the guy that understands me the most. Nobody understands me more than Jesse and I don't think anybody understands Jesse more than I do. We have that bond and so when we are in the studio we just put it together and we make magic.
Your titled your debut album 'Everybody Loves Ice Prince'. Nice name, but why did you assume that everyone loved you?
What made me give my album that name was when I lost my Mum, really. There was so much love, so much care from all around the world. People really showed me love and it was after that incident that I came back to record my album and I thought what better name to call my album than Everybody Loves Ice Prince because I was shown love.
I watched one of your recent performances in Malawi and the crowd was all over you. How did that make you feel?
It made me feel really great to be in a country that doesn't speak anything close to Yoruba or Igbo or Hausa and they respond to my music perfectly. They were singing the lyrics. If you do the statistics you'd see that they are just few Nigerians in Malawi so it was mostly Malawian people and the way they responded to the music was amazing. Also when I was in Botswana, Sierra Leone, Liberia, South Africa, it was the same feeling. It's such a blessing to see that the music you make back in your small room somewhere in Gbagada is going that far, it's amazing.
Tell me about the Hackney Weekend in London. How did that go?
It was a big platform, I got to meet Nas, JayZ, Gyptian, Tinie Tempah, Taio Cruz, Flo Rida. We had a good show.
His Mystery Lady
You said in a recent video interview that you liked the girls out there in England. Why did you say so and is there one particular girl you were sort of referring to?
Obviously not. Whenever I'm in London, there's always lots of female attention somehow. I appreciate that. I have love for all of my female fans all over the world. Just yesterday, I got a picture of a fan from Kenya that tattooed my real name on her skin. It's cool to see people show you that kind of appreciation, it's really nice.
So if she's not in England, where is the special girl in your life?
I have a girlfriend but I don't talk about her.
Aww, come on. I'm not asking for her address, just tell me a bit about why you like her.
She's wonderful, she understands me very well, she supports me, she prays for me a lot. If I mess up, she doesn't waste time to tell me straight up. She's cool.
How long have you two been together?
We've been together for a few months now but we hope to grow together.
Select Tracks
I particularly loved your collaboration with Gyptian on your Magiciantrack. How did that collaboration come about?
The collaboration was put together by a company called Spinlet, an online music store. I have a song on my album that has a Jamaican Reggae feel so they thought it would be nice to have a Jamaican artiste jump on the remix. And Gyptian is one person that I'm a big fan of and he came to Nigeria to do a show at Calabar Carnival. So we kidnapped him, brought him into the studio, recorded the song and shot the video on the same day. The studio that we used was an all round studio, it had a music studio and a visual part so as we were recording the song, Clarence was in the visual part setting up and when we were done, we just came there and shot the video.
The track, 'Find You' which was a tribute to your late parents was on the other hand, very emotional. What was going through your mind when you wrote that song?
Sadness. I remember I was crying when I recorded the song. I did the song in one take because I didn't want to come back and record it again. It's not a good thing for anybody to be an orphan, trust me, it hurts a lot but we have to keep it going. God knows best. I was going through a really emotional period when I wrote that song.
I know it's been a while but please accept my condolences on the passing of your parents. How has it been for you and your siblings since their passing?
It's been wonderful. We've all gotten over it and we try to be there for each other. I'm always there for my sisters whenever they need me. Even when I'm not in the country, luckily for me I have good friends around that they can call. They look out for me as well. They pray for me, I pray for them and we stay connected all the time.
Controversies & Other Interests
What is a typical day like in the life of Ice Prince?
When I'm not doing a show or a studio session, I wake up in the morning, brush my teeth, have my bath, have breakfast, open my email, have a meeting with my manager and we talk about what I'm supposed to do that day. Then I'd probably go to the studio, listen to the stuff I recorded the night before in my little home studio or listen to beats and see what I can work with. I'd probably go see a friend, or go to MI or Jesse's house to make noise, eat some lunch, call some girls, go on Twitter, watch TV.
You're lucky o. That sounds easy…
I'm an easy guy, I don't do too much. I'm not the club kind of guy, I don't party too much except it's necessary.
Where is your favourite spot in your house? 
My bathroom. I love to chill in my bathroom. I can have my laptop there, my music box, play some music and just be by myself.
In the bathroom?
Yes, my bathroom is very clean. I could probably be there with one of my friends just gisting and listening to music.
News went viral some months ago that you had a baby boy with a certain 20 year-old lady but there were varied versions of this news. What is the real thing?
It is true. I have a son, his name is Jamal. He is four months old now.
What is the relationship like between you and the mother of your child now? 
We keep a healthy relationship. We're cool, we're friends, we still hang out.
How do you feel about the current crisis and killings going on in the city of Jos where you grew up?
It's a very sad and unnecessary situation because we don't need crisis in Jos, in Nigeria. It's something we could have ended a long time ago. When I was growing up in Jos, I used to swear that my kids would all grow up in Jos but with the situation now, I don't even think I would want to pursue that any more. It's very uncool for anyone to kill anyone at this moment. I think it's two thousand and late, its retarded.
What new projects are you working on and what should we be expecting from you in the near future?
I'm working on more music, there's more Ice Prince tours coming up. I'm going back to London before the end of this month for a show. Then I'm going to the states for a tour with Live Nation and then my own personal tour. I should be putting out new music in the month of August.
It was interesting chatting with Ice Prince and from Bellanaija.com, we wish him the very best as he takes his music to the world.
Ice Prince Ft. Brymo – Oleku