Ghanaian Movie Star John Dumelo washes Cars for Charity in Accra! Photos of Munachi Abii, Rekana Sharon Ojong, Uche Odoh & More at the Event
by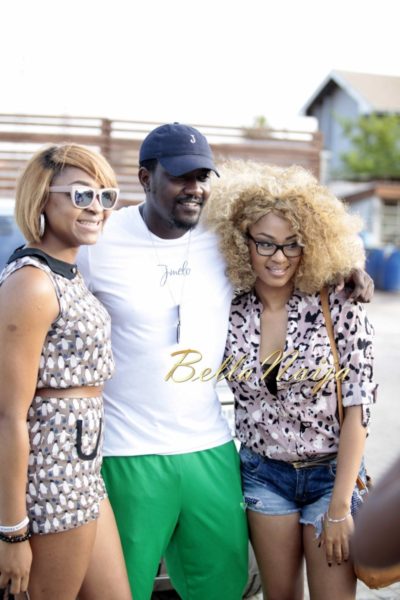 Nothin' beats having some fun in the sun!
Ghollywood actor John Dumelo's non-profit organization, The John Dumelo Foundation partnered with Stormer's Entertainment – an event planning outfit focused on delivering quality entertainment in Accra – on the 3rd edition of Car Wash Divas 3.
On Sunday 13th October 2013, Car Wash Divas 3 took place at the Cahaya Car Spa, Adjinganor, Ghana. The event was organized to raise money to support the less privileged in the society.
The movie star as well as other pretty-young-things washed all cars brought to the event. Former Nigerian beauty queen Munachi Abii, stylist Rekana Sharon Ojong and video content producer Uche Odoh were also spotted at the event.
Photo Credit: Paul Ukonu