Hillary Swank Privately Marries Philip Schneider
by
Hilary Swank is a married woman!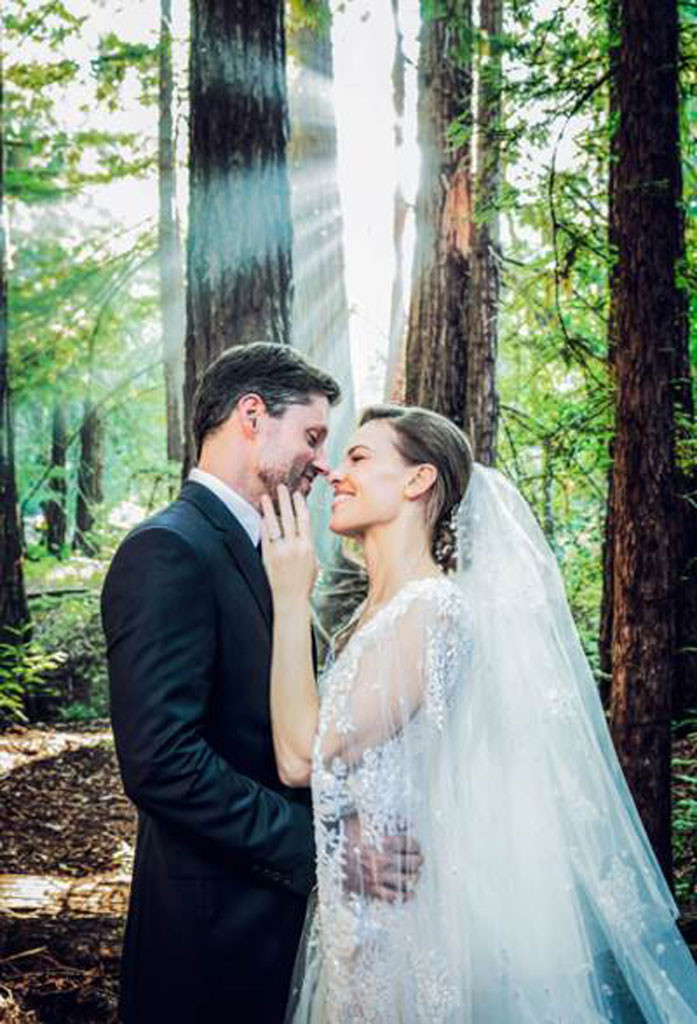 This weekend, the Million Dollar Baby star secretly married her boyfriend, Philip Schneider. The couple tied the knot at the Saint Lucia Preserve in Carmel, Calif., according to a statement. Swank's wedding dress was designed by Elie Saab Haute Couture Atelier. The gown was made of chantilly lace, silk chiffon and organza silk. It took six meters (about 19 feet) of tulle to create the veil. The embroidery on her dress took 70 hours to complete, which is nearly half of the time it took to piece together the entire dress, which took 150 hours.
The pair first began dating in 2016, after the actress called off her engagement to professional tennis player Ruben Torres. At the time, there was no apparent cause for the split, but in the weeks following, she posted uplifting messages on social media. "Every seeming obstacle is just a preparation for the bigger picture of your life," she shared.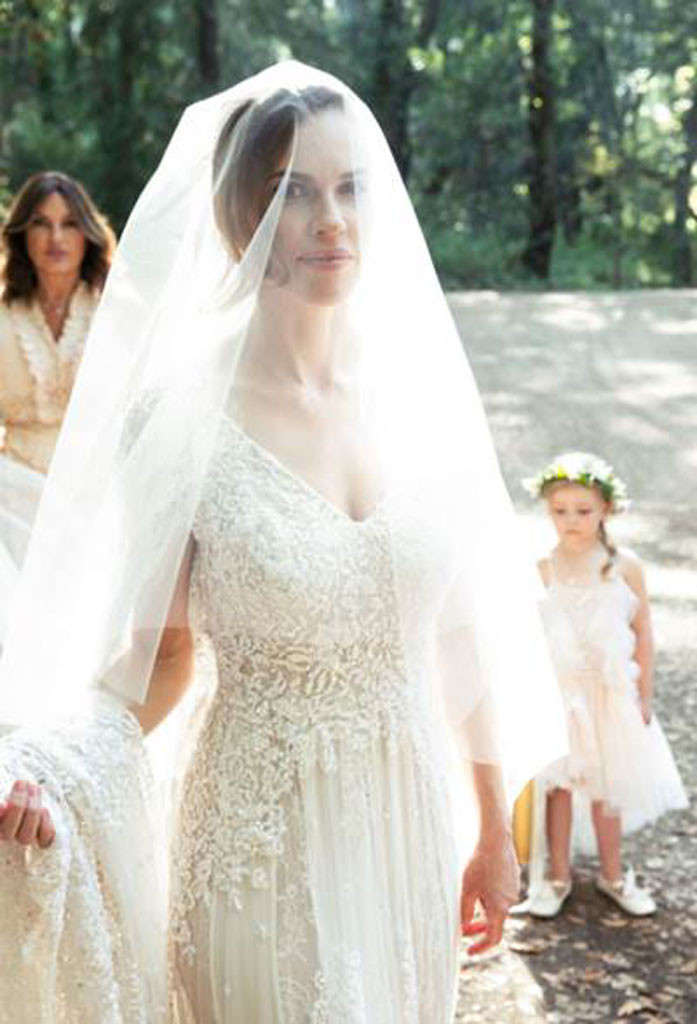 Photos courtesy of Hilary Swank and Philip Schneider, Gown: ELIE SAAB HAUTE COUTURE
And it appears the actress was right. Just six months after her breakup, she and Schneider were spotted laughing and cuddling on the slopes of the Corviglia Snowpark in St. Moritz, Switzerland.

Since then, Schneider and Swank have maintained a strong relationship, even as the actress endured hardship. The two-time Oscar winner retreated from the spotlight for three years to take care of her ailing father and only recently did she make her return to the big screen. "They'd given him a short time to live if he didn't get a lung transplant and thankfully, he got one and he's alive and thriving and well. I took three years off to be with him and help him through that life journey," she explained while on The Late Show With Stephen Colbert in March.

Now that her father is in good health, the 44-year-old has resumed her career and most recently starred in the FX series, Trust, alongside Brendan Fraser.
Congratulations to the newlyweds!