INTERVIEW: Ogagus Chats With "Jaywon" – This Year
by
Usher us into 2013, Kennis Music recording artiste 'Jaywon' released a fresh single titled 'This Year' and met praise. Well, we have been trying to make this interview session happen for a while now but when Jaywon was in Lagos, I was in Accra and when I returned he was in the States (conflicting schedules). Finally, the prefect time arose and I was invited to the location of the video shoot of this particular single which is directed by Patrick Ellis and promises cameo appearances from Olamide, Lolo1 of Wazobia FM, LKT, AY Dot Com etc and I jumped into an unplanned quiz session with the 'File Be' crooner about what made him record 'This Year', future endeavours, D'banj, his celebrity crush …. Read and download the voice clip below: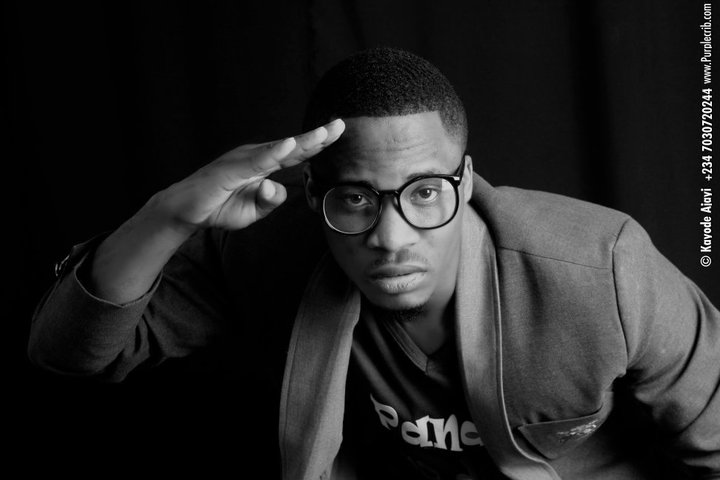 Ogagus: Compliments of the season
Jaywon: Same here, same here…
Ogagus: How has 2012 been so far?
Jaywon: You can tell from my voice, it has been from one event to another and now I am shooting a video in the last days of 2012, can you imagine? But I have to put out this video for 2013 that is the only reason I can be shooting this video this time.
Ogagus: What made you recording this song 'This Year' because it is a different sound from what we are used to hearing from you?
Jaywon: At a point, I have done a whole lot of songs as a musician that I am I am the kind of guy looking for a way out of the normal. Everybody is doing this can I just do something different and you can tell from 'Facebook Love' to 'Jawo Jawo' to 'File Be', those songs were different from the normal songs you hear on the street, so and I don't need anybody to tell me 'This Year' is a hit song right now at this time in my life. When you make a song and the only thing you get from people is prayer, you know you need to make more songs of that nature; you put out a song and people just don't say Thank You for that song, they pray for you for sing that kind of song.
Ogagus: So 2013, is going to be a mad year of course?
Jaywon: I swear to God, right now I don't need a pastor to tell that, I only need God to talk to me because the way things are going, everybody pray and talk to me for putting out a song different from what they hear and I am so happy for that.
Ogagus: Thinking you acquired a Lincoln Navigator in 2012, should we expect a Porsche in 2013?
Jaywon: Possibly, maybe a Bentley.
Ogagus: So what are the challenges you faced in your career?
Jaywon: A whole lot of challenges but for someone like me I don't see challenges but I only see things I must do to get to where I am going. You encounter a whole lot of them because you need to step up your game so I don't see them as challenges; I just see them as things I must do to get to where I am going. I'm going to a great and higher place so I mus encounter some problems.
Ogagus: What are your expectations for 2013? Will the album drop?
Jaywon: 2013, March be expecting my album…
Ogagus: What is the title?
Jaywon: Product of an Environment, so be expecting the Product of an Environment project album in March of 2013. We've been working and the only artiste that is going to be on the album is going to be real artiste, some spiritual artiste not but it is still the Jaywon, Oluwa Juwonlo sound.
Ogagus: If you had the chance to collaborate with anyone in the industry, who would it be? Which person's sound gets you on?
Check Also
Da Emperor – "Aganran" f. Small Doctor
Jaywon: Right now if it is not 2face, nobody.
Ogagus: But right now in the Nigerian music industry, what would you change if you had the power to?
Jaywon: Only one thing, which is we need to show more love to ourselves. I remember when I got signed on to Kennis Music, I and I had a couple of artistes coming to me and calling me all the time; when 'Gbon Gbon' became a hit song and now they are one of the biggest artistes in the country. You can talk about your sure boy, Dammy Krane…but I love some. The only thing I think I will change is the fact that we need to show ourselves more love.
Ogagus: Instead of hiding it because you want to get ahead in your career?
Jaywon: I know Olamide is good and I can tell it to the world that he is good and he is the best rapper… I can tell you that Banky W can sing, I know 2face can sing better but Banky W can sing. People can say sh*t about D'banj but I can tell you that D'banj is the best performer we have in Africa.
Ogagus: So what is your opinion about D'banj's career, his craft and everything?
Jaywon: D'banj might not be your best singer but I can tell you that D'banj is my best performer.
Ogagus: He is actually my favourite artiste, I cannot even hate.
Jaywon: Hate him or not, nobody cares because na where you know reach you go think reach. P-Square, everybody… If I hate you I will find a way to say it out but some people are good and you just need to appreciate them for who they are.
Ogagus: Is there any Nigerian female celebrity of artiste you fancy and wouldn't mind going on a date with?
Jaywon: I love the fact that Tiwa Savage can sing and for someone like me, if you can sing I will find it hard to resist you and the fact that I know you can sing and I will appreciate you, Tiwa Savage can sing.
Ogagus: So I am taking that as Tiwa Savage. So it's a Friday yeah? On a normal Friday night, what do you prefer doing chilling at home or paryting?
Jaywon: If I am not performing somewhere, I should be at home watching my Indian movies because I love Bollywood
Ogagus: Are you serious? Bollywood over Nollywood?
Jaywon: Nollywood is our own and I will already appreciate them but for me to actually sit back at home and enjoy and laugh, I love Bollywood. For partying, not all the time because some clubs take you for granted for coming to spend money there.
Ogagus: Patrick needs you some we should call this a wrap, thanks for your time.
Jaywon: Thanks for having me.
Download the voice clip below. Note: Jaywon was a little was under the influence.
[audio:http://tooxclusive.com/wp-content/uploads/2013/01/INTERVIEW-Ogagus-Chats-With-"Jaywon"-–-This-Year.mp3]