Jubilation in Nollywood as Osuofia is freed
by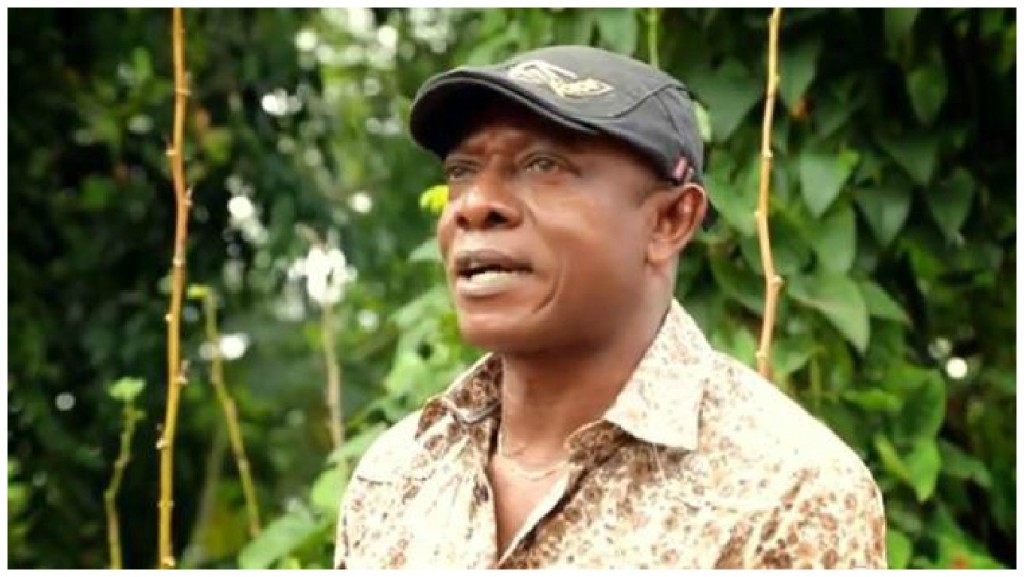 •Nkem Owoh
Photo: Sun News Publishing
It was jubilation for Nollywood as foremost actor and comic star, Nkem Owoh, who was abducted last weekend along the busy Enugu/ Port-Harcourt Road, regained freedom.
Daily Sun gathered that Owoh, famously known as Osuofia, was released on Friday night, after his family members allegedly paid a ransom fee of N1.4million.
Confirming the good news, Mr. Segun Arinze, the national president of the Actors Guild of Nigeria (AGN), told Daily Sun that Nkem had been released. When prodded further on the amount paid for Owoh's release, he declined to comment, insisting that what was paramount to AGN was Nkem being released hale and hearty.
" We at AGN are very happy that Nkem Owoh has been released. We thank his family, especially his wife and all those that helped in securing his release. We also thank the Enugu State chapter chairman of the AGN. I cannot comment on whether money was paid or not.
"The most important thing is that Nkem is now a free man and we are happy and very grateful that he has been re-united with his family members. In fact, the whole of AGN is celebrating and rejoicing over this good news," Arinze said .
Meanwhile, all efforts to reach the farcical entertainer or any member of his family since his release, proved abortive.
Also speaking, Zack Orji, a former national president of the AGN, hailed Owoh's release, describing it as a plus for Nollywood and their teeming fans globally.
Garrulous Owoh from Enugu State gained prominence in acting with his superb role in Kingsley Ogoro's blockbuster, Osuofia in London, a scintillating comic movie that has grossed over a million copies. He has dazzled as an actor in over 1000 Nollywood movies, in a successful career spanning over two decades.
The family members Daily Sun learnt did not see Owoh until Saturday, when the kidnappers, having confirmed their ransom fee, stealthily dropped him off at an obscure location. The abductors initially demanded for N15million ransom and later reduced it to N2million, when it dawned on them that the family could not raise the initial amount.
'I don't read my movie scripts' – Nkem Owoh
Nigeria's Funniest Nollywood Actor, Nkem Owoh revealed in an interview with Village Square why he doesn't read scripts and how he is able to interpret the role of the character he's paid to play.
He is best known for his outstanding comedic roles in movies like 'Osofia in London', 'Ukwa' and 'Spanner'.
Watch the interesting interview below…
https://youtu.be/3_CFJSWdL4I