#Throwback Thursday, Kim Kardashian-West Covers Adweek, Says 'I Took My First Selfie in 1984'
by
Kim Kardashian-West's new book about selfies is out soon and the reality TV star is determined to prove to the world that she started the selfie trend.
According to Kim, her very first selfie was in 1984. She also talks about how she built a $74 million app addiction.
The 34-year-old star is the cover girl for the new issue of Adweek magazine and here are some of the things she had to share with the magazine.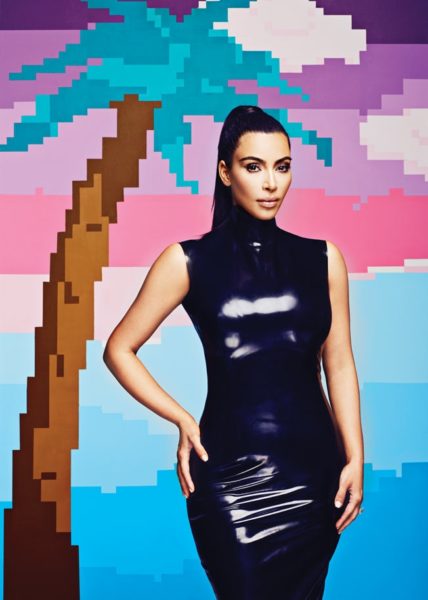 On if she'll continue being open to sharing on social media: "You never know. I love sharing my world with people, so I don't see me just having a freak-out and just stopping. Will I do it forever? I'm not sure…."
On her social media brand: You have to have a sense of humor every once in a while. So many people think that taking so many selfies is just ridiculous. For me, what's so funny is I love taking pictures and posting them on social media for memories. I genuinely love the glam of life and hair and makeup and all of that, so I love just sharing my life with people—that's who I've been. I live my life on a reality show. But sometimes people take it very seriously, or they think it's ridiculous. I'm kind of letting them know, yes, it is ridiculous, but it's all fun. I can look at a photo on social media and see a picture and know exactly where I was by the outfit I had on or who I was with. I take it more as a fun, emotional scrapbook that I love to look back on.
On Keeping Up with the Kardashians: "I hope [people] get out of it that we are a normal family. They may not think we're normal, [but] we are a family like everyone else's that goes through so many different things and we're always there to support each other."
On her selfie book: "[I took] my first selfie in 1984, and that opens up the book. For a decade, I've carried a big digital camera, and I think it's just fascinating to see the process of what types of photos evolve."
On her game: I had just had the baby [North West], and so I was being really choosy about what I was working on. I got a call from the company Glu Mobile to partner up and do a video game. I asked my husband [Kanye West], "What do you think of this? What would the concept be?" And he was like, "Oh my God, you have to do a video game? It's so cool." So, we went back and we came up with this really cute concept that I thought was relatable and very much like me. It had to be something that fit my personality.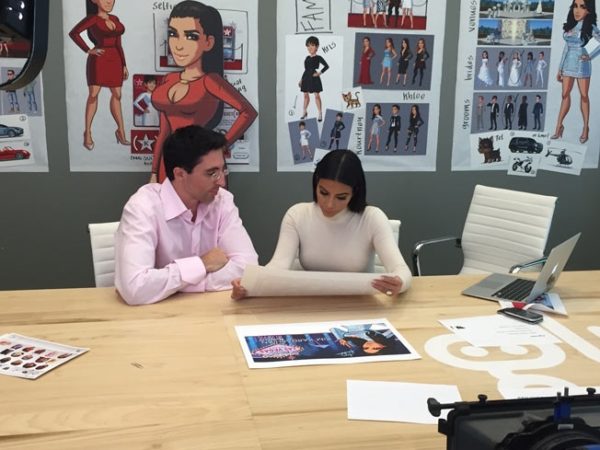 For more from Kim, visit Adweek.com.