Meet Richard BBA Contestant Who had sex with 3 housemate And Still Won
by
Tanzania's Richard Dyle Bezuidenhout was the controversial winner of the reality TV show, Big Brother Africa, in 2007.
After a three-year hiatus, BBA returned to our TV screens with 12 housemates from different countries, who entertained viewers for 96 days in the house.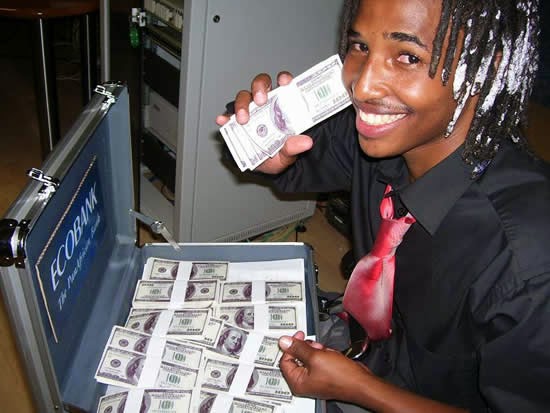 Although he was married, Richard stole the hearts of many ladies with his good looks and charm, which enticed fellow housemates, especially the in-house wild child, Tatiana Durao from Angola.
Before getting in the show, Richard was a 24-year-old newly-married student of Film Studies, while Tatiana was engaged but they both kicked that out of the window as they quickly fell in love – or was it lust?
Yes, it was obviously lust, as they could barely keep their hands away from each other. At almost every moment, they were kissing deeply and making out in the full glare of the other housemates. They also went to bed together every night.
When asked before he entered the show about the one thing he hoped viewers would learn from him during his stay in the house, Richard had answered: "I hope to show them what a committed, married man looks like". How ironic!
Well, he certainly did show his commitment to his wife at home as he frolicked away, unabashedly with yet another housemate, Ofunneka Malokwu from Nigeria.
After a binge just two weeks to the end of the show, Richard got a little too frisky and openly stated his desire to "bump" every woman in the house with his "big black kazunga". Then he led a clearly tipsy Ofunneka into the same bedroom where Tatiana lay after drinking so much and passing out.
What later happened was seen as subtle rape by some viewers, as he seemed to have had intimate relations with the drunk Ofunneka, even though Tatiana was lying down just beside them. Another housemate, Maureen came in, wading in to control the alcohol-stimulated Richard while Tatiana was still sleeping.
Big Brother sent in some paramedics after Tatiana threw up and passed out, while Richard was locked in the Diary room until he was more rational. Ofunneka told Big Brother the next day that she was aware of what had transpired and had no regrets for what she had done.
There were calls from concerned viewers for Endemol to halt the production, but producers claimed that since nobody in the house had complained about Richard's behaviour and the incident appeared mutual, no action would be taken.
Two weeks later, Richard won Big Brother Africa. His wife, Ricky, was not present at the live finale, with rumours circulating that she had plans to divorce Richard.
At the live finale, Tatiana told host KB Ngakane that if her fiancé and Richard's wife didn't want to take them back, the two would continue their romance outside the house.
Shortly after the show ended, Richard acted alongside former housemate, Meryl and notable Nollywood acts, Ini Edo and Uche Jombo in a movie, Player No 1. He played the quite befitting role of a playboy about to wed while having intimate relations with his fiancé's sisters and friend.