Oliver De Coque resurrects, as son performs at night of oldies
by
IN the days when highlife music truly thrived and was well sustained, one of its key exponents was the legendary Chief Dr. Sunday 'Oliver De Coque' Akanite. He popularized the highlife music genre, locally and internationally but as fate would have it, Oliver De Coque passed away, nearly nine years ago, (on June 20, 2008) after a heart attack. In its continued bid to revive and sustain highlife music, which is the main objective of the monthly Elders' Forum, jointly organized by O'jez Entertainment Group and Evergreen Musical Company Limited, this month edition will feature the infusion of artistic development and innovation as advocated by experts such as highlife music critic, Benson Idonije.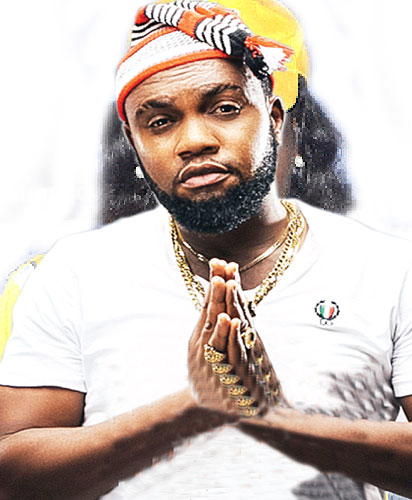 Interestingly, this month's edition, which is the 4th in the series, will see Darlington Akanite a.k.a Safin, who incidentally is the son of the late Chief Oliver De Coque and an upcoming music star, thrill guests with not only the dance steps of late father, but the  innovative and transformational change in highlife music. Still in line with one of the organizers' objectives, a "Lifetime Achievement" award will be presented, posthumously, to the legacy of Oliver De Coque and it will be received by his son, Safine.
he event is scheduled to hold this Sunday,  at the celebrity O'jez Restaurant and Bar, National Stadium, Surulere, Lagos. It promises to be a sharp departure from the norm as guests will be treated to a night of nostalgic music from one of Africa's fast rising music artistes as Safine rehashes memorable and golden tunes from the stable of his demised father. Before his demise, the legendary Ogene Sound exponent and his Ogene Super Sound of Africa band waxed over 73 albums to their credit, according to Ogbuefi Ray Ifeme, his former manager
My Late Father, Oliver De Coque spent N30,000 Weekly On His Beard – Son
Late high-life musician and guitarist, Oliver de Coque, real name Sunday Akanite, spent N30,000 weekly to take care of his signature beard. This was revealed by one of his 12 children, Darlington, in a new interview. Enjoy the excerpts: What was it like growing up with your father? It was awesome. My siblings and I didn't see him as a famous figure. He was a normal, caring, jovial and loving dad to us.
How did he come up with the name, 'Oliver De Coque'?
His other name is Oliver. But while growing up, he was popularly called the Game Master. This is because he was good at the game of draft. Draft in Igbo language is 'Okwe.' People began to call him Oliver di ka okwe. He then changed the name to sound more like a French name that was how he came up with Oliver De Coque.
Would he have loved to change anything about himself?
I think his flamboyant lifestyle. He always said he wasn't proud of some of the financial decisions he made.
What were those things he liked to splurge on?
He loved to buy clothes. He spent a lot of money maintaining his looks. In fact, he spent N30,000 on his beard weekly. It may sound funny but taking care of his beard alone cost him N30,000. He went to his salon twice a week. He always said his beard was his signature look. He said if someone decided to keep beard, it was right to maintain it.
What led to his death?