Richard Ayoade's Family and Inlaws
by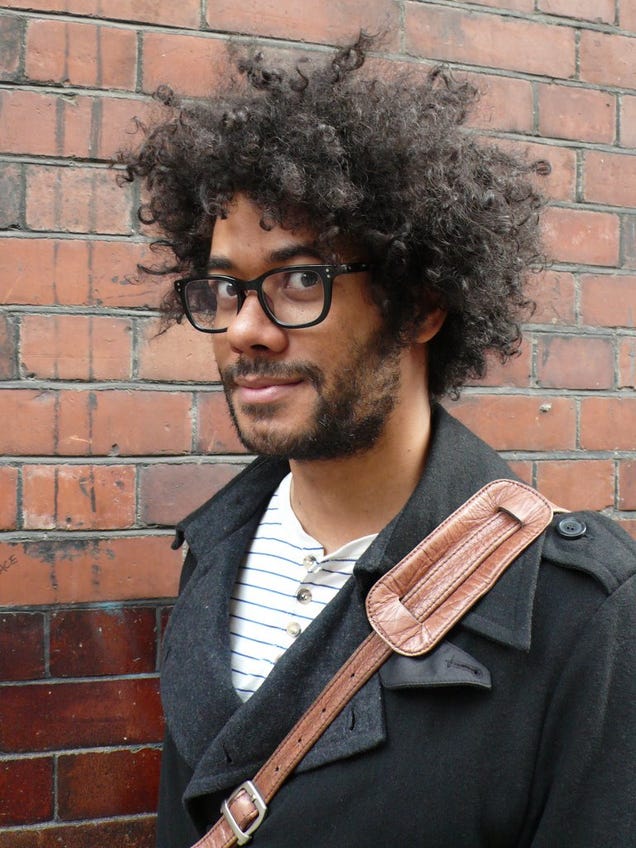 1
This is Richard Ayoade. You may know his in front of the camera work from The IT Crowd, Nathan Barley, Gadget Man, Bunny and the Bull, Noel Fielding's Luxury Comedy, Was it Something I Said?, The Mighty Boosh, Man to Man with Dean Learner, Garth Marenghi's Dark Place, Snuff Box, AD/BC: A Rock Opera, or one of the other things that I didn't mention. Not only was Ayoade the president of the Cambridge Footlights ( as David Mitchell was 2 years before him) while he attended St. Cathatrine's College (his focus was law) at Cambridge, John Oliver was his Vice President. And his wife. Lydia Fox, went to Cambridge also.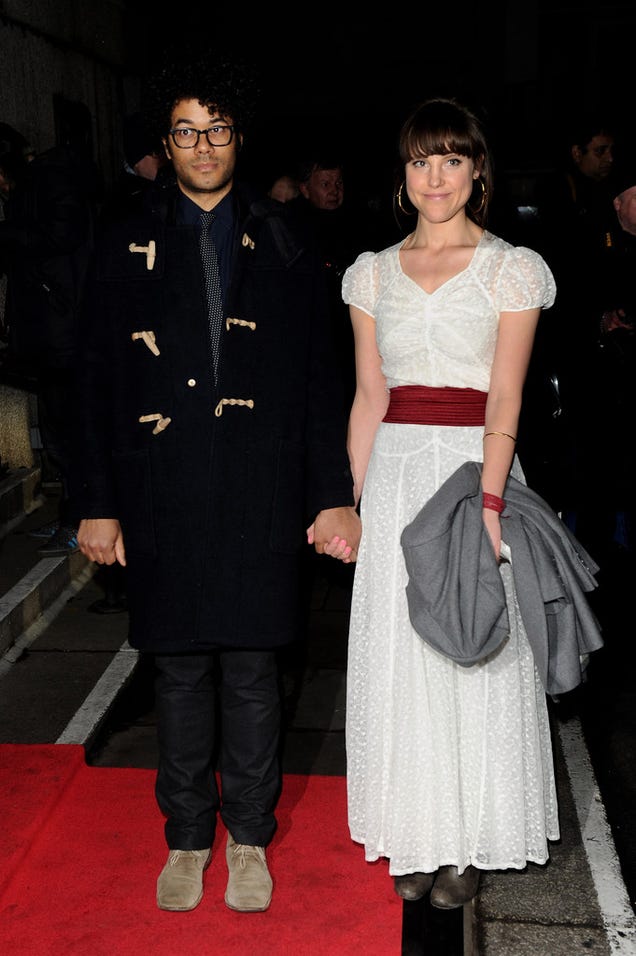 Lydia Fox comes from an extensive acting family. The Robin Fox family has its own Wikipedia page. I can't find much television or film work for Lydia that exists without a member of her family in some way involved with the production. This is not to say she can't get her own work, but perhaps she only participates to stay connected to her family and work with people she likes. Or, her focus is live theatre and it can be harder to find those listings. She did star in a Cambridge University Marlowe Society production of Romeo and Juliet in 2001, opposite a young Tom Hiddleston. Said The Cambridge Evening News: "Tom Hiddleston made a convincing and likeable lovesick Romeo but was at times overshadowed by the energy and bravado of Jot Davies as Mercutio. Lydia Fox at times came across as a slightly nonchalant Juliet ­ it was difficult to believe she was head over heels in love with Romeo ­ but she brought out the humour in many of her lines. Carla Calimani made a hilarious nurse to Juliet, and Lily Bevan was equally strong as the partying Lady Capulet, who clutched a cocktail glass through most of the scenes." I now really want to see Lily Bevan's portrayal. Side-note: Lily Bevan was in an episode of Dr. Who.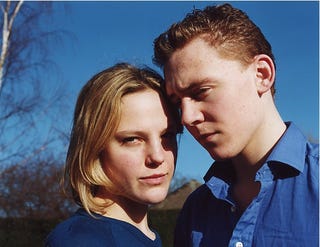 The Fox family spans back in the annals of Britain, but I am just spiraling out from Ayoade (This helps me with later degrees of Mitchelling because it establishes an Ayoade hub. Look, Hiddles showed up pretty quickly, which is nice because I was getting to him through Branagh previously.). As such, a Lydia Fox discussion needs mention of her father, James Fox (whose brother Robert was married to Natasha Richardson at one point). I like the Daily Mail's ridiculous introduction to an interview with him so much that I am just putting that here. "James Fox is such a gentleman, so much more English-than-cream-tea that I can't imagine he ever lets rip. But, apparently, he does – and then, whoa, you'd better watch out. He says he has a temper; that he shouts. Uses a few choice words too. 'If you wanted to get the true Fox picture, you should see my son, Laurie, and me having a ding-dong sometimes,' he says." I doubt calling an argument a ding dong makes you seem any less cream-tea. Since, James Fox has been on film since the fifties, I am not listing all of his credits. But, I will post a picture so that everyone can say, "Oh! I know him." I swear; you know him. Hint: Thoroughly Modern Millie, Marple, Poirot, Downton Abbey, Sexy Beast, Charlie and the Chocolate Factory.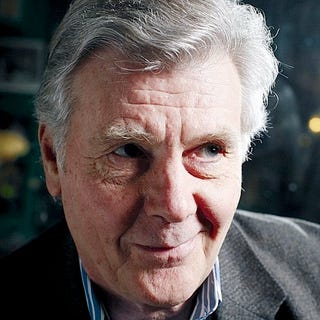 The son, Laurie, that James is dingdonging with is RADA trained actor Laurence Fox. Laurence Fox is best known for his role DS James Hathaway on Inspector Lewis, but he also made a more full mystery circuit and was on Foyle's War and Marple. One of his first roles was in Gosford Park. He is also well known for his marriage (David Tennant attended) to Billie Piper, whose largest roles have been Belle in Secret Diary of a Call Girland Rose on Dr. Who. The pair have 2 sons: Eugene Pip and Winston James. They will both likely be actors.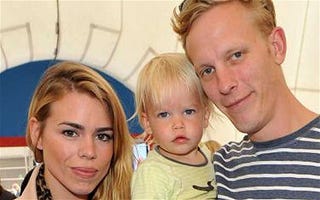 I am leaving out a number of connections in this web because this was supposed to be a small piece and this web is spinning out of my control, but this would be incomplete without the inclusion of Emilia Fox. Her roles, family connection beyond those mentioned here, and romantic connections make her reach vast. People first came to love her in Pride and Prejudice, but she has lately distinguished herself on Merlin, Cashback, The Wrong Mans, and Silent Witness. I will always think fondly of her as Wilma Lettings from Coupling. She had a two episode arc where she tried to get Jeff to have casual sex with her.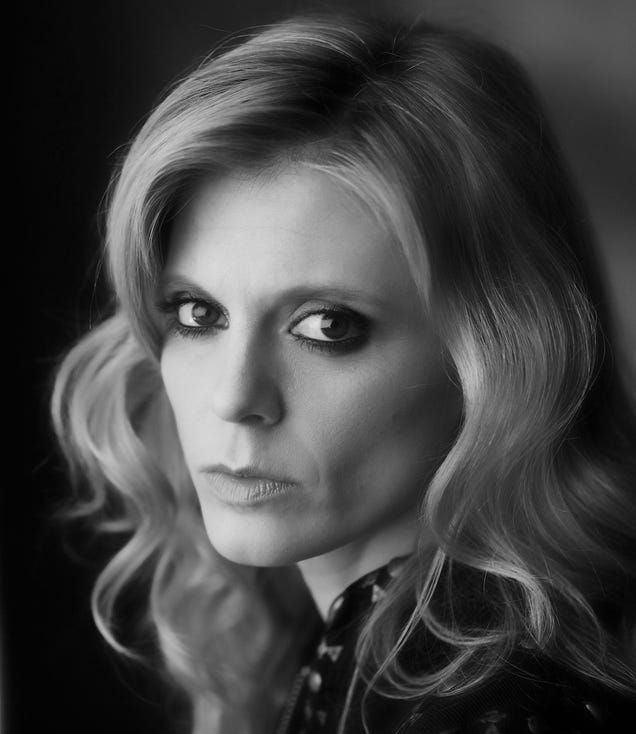 Apologies to you for not listing all the members of this family and people who have loved them. I only have so much time.