Singer Paul Play Dairo says father's name influenced his career, And Also see List of Musicians Who Influenced their Kids to become Superstars today
by
Talented Nigerian singer Paul Play Dairo revealed in an interview with the Punch Newspaper that his father's name had a tremendous impact on his music career. His father is the late Juju maestro I.K. Dairo popularly known as Baba Aladura.
Responding to a question on how his father's name has helped him, the gifted singer said, "The influence my dad's name has on my career cannot be overemphasized. The one that really touched me most was the moment I spent with a former Head of State, Gen Yakubu Gowon. I performed at an event and after the performance, he asked one of the ushers to call me. He said a lot about how proud he was that I kept my father's legacy. He is one of my father's fans.
He continued, "I am recognized in government circles. The name I.K. Dairo works like magic. I have performed for all Nigerian Presidents since 1999 till date. Although, it could have been difficult if I had no talent, but the kind of person my father was also influenced my career. I have met a lot of people in government, captains of industry, professors, technocrats, professionals and people from all walks of life."
He concluded, "A former Minister of Information, Prof Jerry Gana is always talking about my dad every time I see him. Dr Mike Adenuga has been so good to me like a godfather. He always goes out of his way to support me. I think my father's name attracted him first before my talent.
Paul Play Dairo is yet to release an album after a long hiatus. However, it is said that he is working on his latest album.
Musicians made in the image of their fathers
A father is role model for his children. He is their first hero and their first inspiration. His children would do everything to be exactly like him. This explains why the offsprings of popular Nigerian musicians, past and present today have stepped into their father's shoes gracefully. But beyond perfecting their fathers' art and creating their own brands , one thing is certain that  these artistes been able to keep the music thread running in their families.
Art Alade/ Dare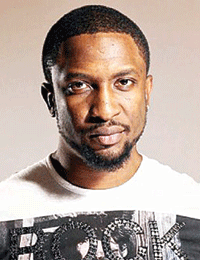 Born to legendary Nigerian highlife / jazz artiste in the sixties and seventies, Art Alade and Olapeju Alade, Dare is a chip off  the old block. He has not only distinguished himself as a talented artiste, he has expanded the frontier of his late father's art, ensuring that his name did not die with him. Today, his work speaks volume of  how much he has been able to etch his name in the sand of time. Whether he has succeeded in sustaining the legacy his late father left behind or not, is immaterial here, but  what is important is the fact that Dare has become a big brand in the Nigerian music scene, just as his father was, during his own time. His passion for music which he developed while rummaging through his father's extensive jazz collection and tag along with him to his concerts formed the early . experiences that made him what he is today.
Since he broke into the music scene with the release of his debut album, 'From Me 2 U', Dare  has not looked back, as he has continued to enlarge his profile. The album, laced with several hit singles, including 'Fuji' and 'Escalade' enjoyed massive airplay in the Nigerian and international media.
It  won several awards including the Awards for Musical excellence in Nigeria, A.M.E.N and the 2006 Channel O Music Video Awards for best R&B Video in Africa. That is not all,  Dare's   follow up album entitled 'unDAREYted' sold over 150,000 copies across the country and beyond in just two months of its release into the market.
Fela  Anikulapo-Kuti/Femi/Seun Olufela Olufemi Anikulapo-Kuti, popularly known as Femi Kuti, is the eldest son of late Afro beat legend Fela Anikulapo-Kuti. The Anikulpo-Kutis are a classic case of music families' afflicted with the successor-syndrome. It is almost unimaginable that a male member of the family would shun music and abort the thread that runs rigidly in the family line. As a youth, Femi joined his father's band. And like Fela, he has shown a strong commitment to social and political causes throughout his career. As Femi followed in Fela's step, so has his son, Orinmade. Bubbling with passion for Afrobeat, Orinmade is currently studying classical music in London and is gearing to step in his father's shoes.
Also, Seun's uncanny resemblance to his father probably played a role in being his father's favourite child. At the age of 9,  Seun  expressed the wish to sing to his father. A short while, Seun started acting as a sort of mascot and would sing a few songs backed by Egypt 80 before his father took to the stage. After Fela's death of AIDS in 1997 Seun, then only 14 years old, became the lead singer of Egypt 80. While in school, Seun had to choose between a career in music and one in American Football for which he has an outstanding talent. Performing for crowds sometimes consisting of only 3 or 4 people, he crafted his musical skills for several years. Those skills were showcased to the world with the 2008's self-titled debut album. The album was hailed as one of the most exciting releases in world music in years. This was piping hot Afrobeat, straight from the source, with Seun staying very close to his father's original formula but with a definite personal touch.
King Sunny Ade/ SAJ Ace juju musician, Sunday Adeniyi Adegeye, a.k.a King Sunny Ade, is reputed to be one of the most influential entertainers in Nigeria and among those that have successfully exported the rich content of contemporary Nigerian music to the rest of the world. At the peak of his career, KSA was considered to be one of Nigeria's best choreographers. Like some of his peers, his passion for music was inherited from his father, who was an organist. Interestingly and not unexpectedly, Sunny Adegeye Junior, the son of the juju legend has taken after his father, having released his maiden CD, a single album titled, Samba last year. Also known as SAJ, the singer is an undergraduate of sociology at the University of Lagos. Like his father, the love of music runs deep and hot in his veins. The only snag is that he has chosen to be identified with hip hop rather than juju. In spite of this, all eyes seem fixed on Junior's fledgling music career. The young man himself appears to have decided to follow in his father's footsteps by seeking a niche in the Nigerian entertainment industry. He is currently the chief executive officer of Take Over Records, a subsidiary of S.A.J. Entertainment Agency.
Ebenezer Obey/Tolu/Orejaiyeola When Chief Ebenezer Fabiyi, a.k.a Chief Commander Ebenezer Obey dropped his trumpet  to win souls for God, not many thought that his successors would spring up so soon. Today,  Obey's son, Tolu and daughter, Orejaiyeola, look quite poised to keep the music thread running in the family for awhile. While Tolu has decided to walk the exact path chosen by his father many years ago, his sister prefers Christian gospel music. Orejaiyeola is on the verge of releasing an album.
King Wasiu Ayinde: Musty, Sultan and Zainab Like father, like son…and daughter; legendary Fuji singer K1 the Ultimate's music career has not just affected one or two, but three of his children, who are all following in their father's footsteps. Musty, Sultan and Zainab have been living outside Nigeria; Musty lives in Canada, Sultan in Chicago and Zainab aka Honey B in the UK. They all released their debut singles this year. In June 2012, Musty dropped his pop-themed single 'Dance.' A student at York University, Toronto, he plans on releasing his second album 'The King's Legacy' after his first release 'Fine Works of Spring.' Sultan dropped his own debut single 'Talazo reloaded' with his father K1. The fast track club sound is a remix of his father's song 'Talazo' and was released in August 2012. Sultan plans on returning to Nigeria to fully pursue a career in music.
Oliver De Coque/Oliver Jnr/Darlington Before he bowed out of the stage, highlife maestro, Oliver Akanite, aka Oliver De Coque, left a legacy to his children. Although his sonsOliver Junior and Darlington, may not have inherited the gift of the guitar from him, they appear determined to build successful careers like their father did. Oliver Junior aims at continuing in his father's footsteps by aspiring to bridge the gap between contemporary highlife and traditional Igbo music. But it is not known if the young man, whose debut album was released eight years ago, will retain the identity of his father's kind of music. On the other hand, Darlington, the younger of the two, hopes to make his mark as a hip hop artiste. Oliver De Coque named his music after the Ogene, a double-headed bell used in traditional Igbo music.
Sikiru Ayinde Barrister/Barrymade/Barry Showkey Fondly called Alhaji Agba, Sikiru Ayinde Barrister is a pioneer of modern fuji music. He was said to have taken the music to Europe and other parts of the world through extensive tours made in the 1970s. *Paul Play However, two of his children have begun the elaborate and difficult task of filling the vacuum created by their late father's exit. One of them even cut a CD long before their father's death. Modinat Ayeloja, aka Barrymade, already has four albums to her credit. In her own little way, she tried to stop the feud between her father and some other juju musicians.
IK Dairo/Paul Play I.K. Dairo (now late) was the only musician in Africa to receive an honour from the British monarch, Queen Elizabeth II, in the 1960s. I.K. Dairo's music career entered the fast lane when he founded a ten piece band called the Morning Star Orchestra in 1957. In 1960, during the celebration of Nigeria's independence, the band was called on to play at a party hosted by a popular Ibadan based magistrate. With a lot of prominent Yoruba patrons at the venue, I.K. Dairo showcased his style of juju music and earned attention and admiration from other Yoruba patrons present, many of whom later invited him to gigs during cultural celebrations or parties. Later, he renamed the band, Blue Spots, and also won a competition televised in Western Nigeria to showcase the various talents in juju music. During the period, he was able to form his own record label in collaboration with Haruna Ishola and achieved critical and popular acclaim and fame. Dairo's son, Paul, aka Paul Play, has since carried on with his family legacy. A multiple award winner, Paul Play does a cocktail of genres mixing Western world R&B and rap to traditional highlife music and juju music. He started as a producer, songwriter and back up vocalist before hitting the limelight.
Christy Essien-Igbokwe/Kaka Lady of Songs, Christy Essien-Igbokwe was the first female president of the Performing Musicians Association of Nigeria. She put Nigeria on the world music map with her hit song, Seun Rere. Although she was not Yoruba, most of her hit songs were delivered in the language. Igbokwe's fluency in Yoruba, English, Igbo and her native Ibibio earned her an appeal, which cut across tribal and ethnic boundaries. Igbokwe died last year, but her son has already stepped into her shoes.  Chinwuba , fondly called Kaka, is currently having a good run of the Nigerian music scene as an up-and-coming hip hop artiste and producer. Dr. Roberts disclosed, "We tested their ability to cook and identify the ingredients that they use as well as their understanding of what the competition is about. And most importantly, we also look at their ability to withstand pressure. I must say that I am impressed. We have seen a set of fantastic cooks."