STAR Interview: She's not a Rookie! Nollywood Actress Rukky Sanda is Breaking New Grounds & Stepping on to Greater Heights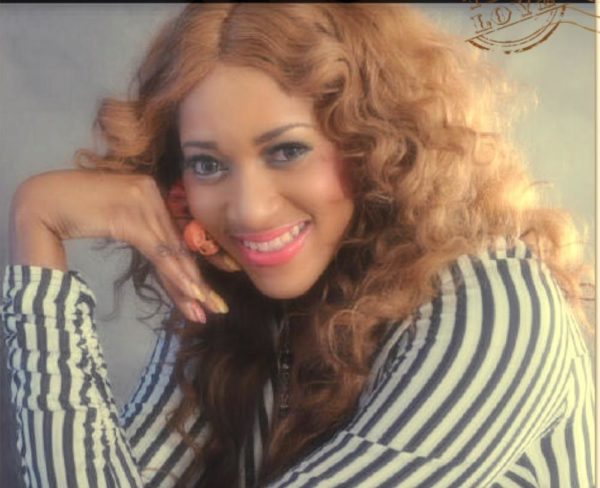 Rukky Sanda is one Nollywood actress who has had a steady rise in her c areer ever since she made her debut into the movie industry. The Bankingand Finance graduate of Lagos State University featured in her first movie, Angel and the Beast in 2004 whilst still a student at the University. After that, she took a three-year break and returned to the industry in 2007 and hasn't looked back ever since. Recently, she has spread her wings into movie production and is working on a number of projects. Her new movie, The Search has already earned her a nomination at the Best of Nollywood Awards for the Best Screen Play. In this exclusive interview with Bellanaija's Adeola Adeyemo, Rukky speaks about her life, her career growth and several controversial topics surrounding her.
Rukky Sanda was one person I really looked forward to meeting. She is someone who seems to get much media attention without lifting a finger and with all that has been said and written about her, I knew I was going to have an interesting interview. And I was not disappointed. She was very clear about not giving a damn about people's opinions and amidst all the buzz surrounding her, she continues to forge ahead in her career and is breaking new grounds. She had a really sweet smile, joked a lot and had a likeable personality.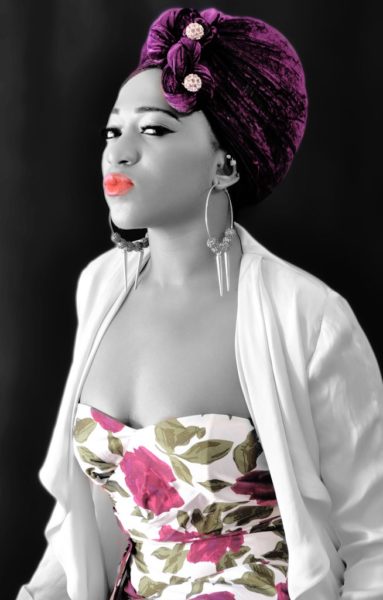 Treading New Paths
Hi Rukky. It's good to see you. What have you been up to recently? What projects are you working on?
I'm preparing to release my movies, Lovelorn, The Search and Miami Heat in October, November and December. Right now, we are casting people for roles in a future project.
Recently, you seem to be doing more producing than acting. Have you left acting for producing?
That is all I'm doing now. There are few people I'm ever going to act for, very few people, because not everybody is doing what we are doing now.
It's quite rare to see young actresses take the leap into producing movies. When did you start producing and why did you decide to take that path?
I produced my first movie almost as soon as I got into the industry, after I did two movies. I am more of a business person. I want money. I've always been a business person so if I can do both and make money from doing films why not?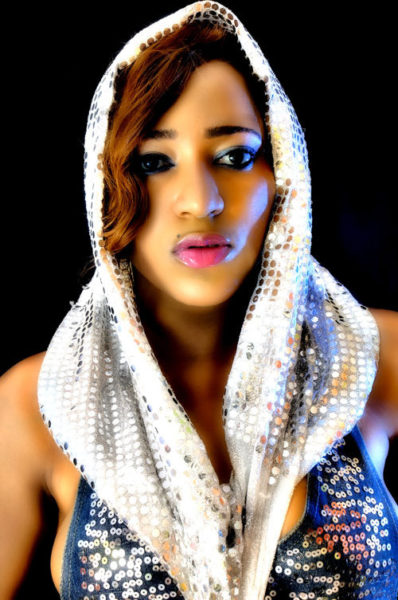 Tell me about your first experience as a movie producer. What lessons did you learn?
The first movie I produced was Lethal Woman. I don't want to condemn it but if I had my way then, I probably won't have released the movie because it's not my best work. I had absolutely no idea of what I was doing. I didn't do my research well. For me, it was a business move. I asked some people, how much would it cost me to make a movie? And they told me N3million and I said let's do it. I saw this American movie and I thought it would look good in a Nigerian movie and I copied it. If I knew then what I know now, I would not have copied somebody's movie. What is that? Who does that?
Did you make profit from that movie?
I still have someone owing me over N800,000. I may make profit eventually because of new avenues coming out. I won't say I've not made money from it, but I've not made more than N3million. But the good thing is its mine forever so I can still make money from it.
How many movies have you acted in and how many have you produced so far?
I've acted in over 40 movies, I don't know the actual figure. But as for my productions, 3 are already out and I have 4 coming out soon. 3 of the new ones will be released this year and the last one next year.
Now that you seem to be going more in the direction of movie production, do you have a company managing your production work?
I have Rukky Sanda Studios. I have my production company, my equipment, my employees; I have people that are permanently working for Rukky Sanda Studios in Surulere.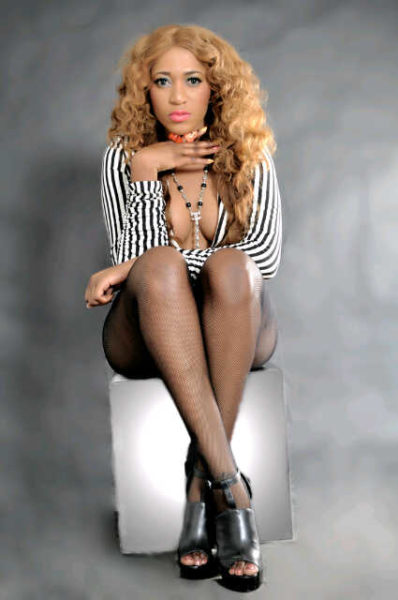 So you act, and you produce. Do you have any plans of directing your own movies?
I direct as well. I co- directed Lovelorn and The Search.
Really? Did you have any formal training in movie directing because I've heard some movie directors say you need some form of training to be able to direct movies properly?
I actually do a lot of research. And I'm the kind of person that likes to learn. I won't say "I am your boss, shut up". I want you to teach me. Right now, I'm learning editing and I'm enjoying it. All my work, I put my money into it so I have to be involved in every aspect of my work because I'm not in the business of throwing money away. Basically, I'm involved in every part of my production.
But people say directing is more technical…
I'm not a technical director. I'm not going to sit down here and tell you that. I am a creative director. I know how I want my picture to look. When I have a picture in mind, I can create what I want it to be. I work together with my technical director that is why I don't work with old people again. If you are above 35, you can't work for me. Because I've tried to work with older people and they feel like they know it all. I welcome everybody's opinion and older people don't like to listen to suggestions.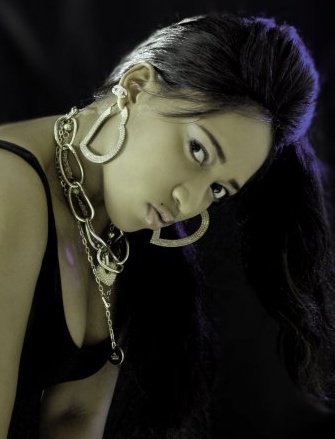 In The Beginning…
Take me back to the start of your career. What attracted you to acting?
My attraction then and now is not the same thing. At the beginning, I met my sister's friend who used to work in a production company. I was in LASU and school was on strike and I just told her I wanted to act. And she said let's go, so we went. We shot the movie overnight and it was too stressful and I said I'm not doing again. This was in 2004. I lost interest and I didn't act again till 2007. But it is different now because I actually love the art of production and creating something. It's actually more fun for me now because now I know I have a job. I can say this is what I do, I make films.
Speaking about jobs, have you had any other job or business aside from acting and now producing?
Before I started acting, I knew most people in the industry. When I was in school, I used to travel and buy clothes, shoes and accessories to sell. I've even sold a TV before. The TV was on sale for about $700 and I brought it into the country to come and sell.
How did you raise the money to start your business as a student?
My dad gave me N500,000 when I was in my second year in the University. I told him I want to travel and start buying things to sell. So instead of going for holidays just like that, I come in with goods to sell.
Getting to know Rukky
Tell me about your name Rukky. I heard it's short for something…
If you go to my house and you ask for Rukayat, they would probably tell you they don't know the person. It wasn't a name I gave myself, that is what they've called me since I was a child. That is what everybody knows me as, I've always been Rukky. Probably if I have to write my full name, I may even forget the spelling.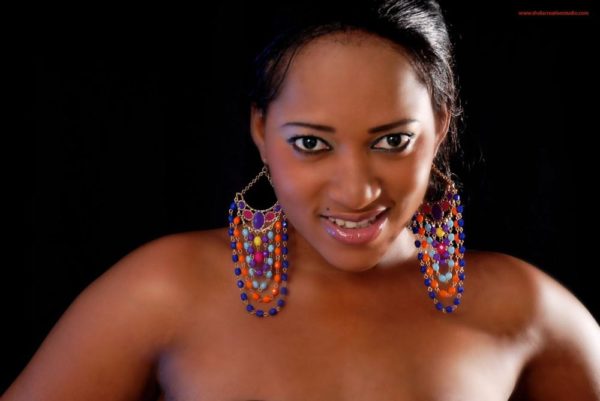 How would you describe your personality?
I am me all day, everyday. I am fun, down to earth. I welcome other people's opinions but I always put myself first. Me first, then any other thing. I don't care about what anybody's opinion of me is. The most important people to me are my family, they are the only people I actually owe an explanation and they know me already. For any other person, I really don't care.
You have a number of tattoos and piercings on your body. Would you call it a form of expression?
Is it not my body? I can do whatever I want. It's just how I want it.
How many of them do you have?
They are everywhere, I can't even count. I don't know how to count my tattoos. I've taken most of my piercings out. But I have 7 on my left ear and 6 on my right ear, 2 on my tongue and one on my belly.
Don't they make you uncomfortable, especially the ones on your tongue?
No it doesn't disturb me. I can't even imagine removing it because I'd feel like I'm incomplete without them.
Where did you get them?
Different places, I got some here, I got some in London, some in Miami.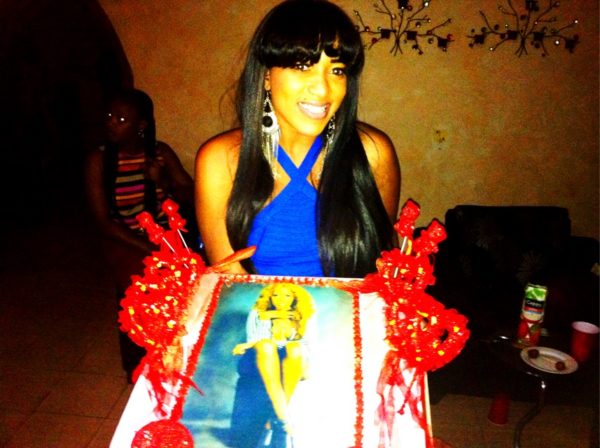 I read about your recent 28th birthday a few weeks ago. Let me wish you a happy belated birthday. How did you spend your day?
I sent gifts to the motherless children's home in the morning, and had a party at my home and hung out with a few friends later in the night.
You had quite an interesting birthday cake…
I always have a picture cake every year. A chef friend of mine on the Island does the same thing every  year.
Around that period, you created quite a buzz when you and Tonto Dike jointly donated N1million to a cancer patient for her treatment. Did you donate equal amounts and what prompted the donation?
We both donated equally, 500k, but Tonto initiated it all because I knew absolutely nothing about the girl or what was going on. It was Tonto that heard about it and she was really concerned and worried. She called me and insisted we do it. So it was all her cute little brain, even though we didn't intend for it to be public. I don't know how that happened, guess it's truly a small world.
Dealing with controversies 
You have been in the media for a number of controversial topics and I'd like you to please address them. Some media reports have alleged that you've had a cosmetic surgery, a face lift for instance…
In Nigeria, they don't even know what a face lift is. It is when your skin starts to sag, they lift it up around your temples and cut the excess one off. How old am I that I would need a face lift? Someone said I had a lipo and dermabrasion. OK, I've done everything, I've even done the one they've not yet said.
Seriously, is that true? 
You want me to tell you no?
No, I want you to tell me the truth
The truth is that I've never done a plastic surgery. I have nothing against it but I've not done anything yet. If I want to do it, it is my body and as long as it's what I want, it's nobody's business.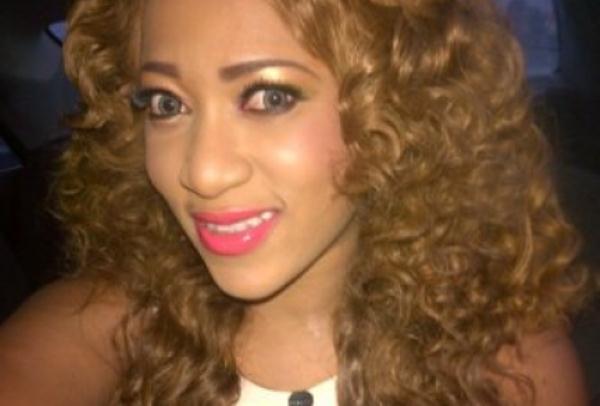 Your skin colour has also been the subject of gossip. Some people have said you are bleaching your skin…
When you look at me, what do you see?
I see a light skinned lady
I'm light o, and I'm going to do everything I have to maintain my complexion. If they like they should call it bleaching or washing, whatever they want to call it. Me and my cream, we are best buddies. Whatever they want to say, they should continue. Me I am making money. When nobody is talking about you, then you are not doing something right.
Do you have a beauty routine? How do you maintain your glowing skin?
I used to have a routine when I had my life. Not like now when I have a company to run and salaries to pay, I can't sit down in one place and be doing beauty routine. I try to exfoliate everytime I can. Now my routine is body scrub, scrub, scrub because I don't have anytime to go to a spa and things like that.
How would you describe your style and what influences what you wear?
I've always been a very fashionable person. It depends on my mood really, I think I'm different people at different times. Sometimes, I might just wear something and I want to f*** it up a little bit, intentionally, like who cares. If you are not happy, go and jump in the lagoon.
Some of the clothes you wear to events have also been the subject of controversy. One I can remember is what you wore to Genevieve's birthday party some months ago.
Is it not my body? I wear what I want to wear. I won't say anything is not decent. As far as I'm comfortable with what I'm wearing, I'm not blind, I can see what I'm wearing before I go out. So if anything anybody sees me wearing anything, that is what I want to wear. I don't have a stylist, I do not need a stylist.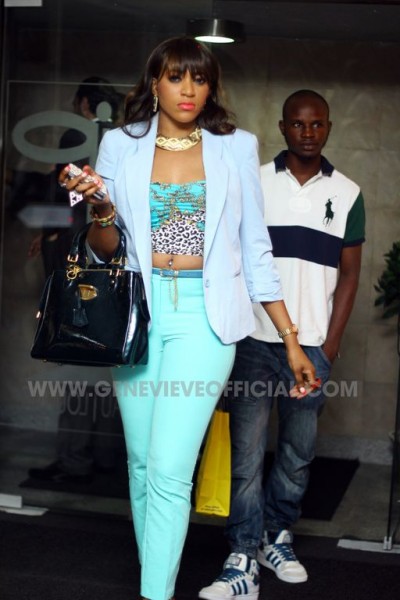 Love & Friendship
Let's talk about more romantic stuff now. What do you think about marriage?
Marriage is a beautiful thing. If you find somebody to wake up with you every single morning, someone that wants to spend the rest of their life with you, that's wonderful.
Is marriage on your radar now?
Right now, I'm not even dating. Not at all. I'm dating this work that I'm doing now. I'd probably be the worst person in a relationship at this point in time.
As a Muslim, can you marry someone not practicing the same religion as yours?
What is my business? I can marry anybody. I can even marry someone that has no religion.
How would you describe your faith?
My faith is very strong, it's me and God in this life. God is my best friend. I pray everyday, morning and night.
Who would you say are some of your closest friends in the movie industry?
I'm one person that I don't have a problem with anybody, and when I say anybody, I mean anybody in the industry. Except probably I've never met the person or we've never worked together. I'm cool with everybody.
With all that has been said and written about you, can you tell me something about you that a lot of people don't know?
I'm very real, I think I'm too playful and I'm very cautious of my environment. If I go to a place that I don't know anybody, I'm gonna be mute all through. I like to have a certain comfort zone, I'm just me all day, every day. I'm very strong willed, very opinionated. I'm hundred percent real.
It was great chatting with Rukky and from Bellanaija.com, we wish her the very best!
Lovelorn Trailer

The Search Trailer

About Adeola Adeyemo
Adeola Adeyemo is a graduate of Industrial Relations and Personnel Management from University of Lagos. However, her passion is writing and she worked as a reporter with NEXT Newspaper. She believes that anything can be written about; anything can be a story depending on the angle it is seen from and the writer's imagination. When she is not writing news or feature articles, she slips into her fantasies and creates interesting fiction pieces. She blogs at www.deolascope.blogspot.com