STARS Interview: Who is Nigeria's top Comedienne, Singer, Actress, Compere & Presenter all rolled in one? It's Helen Paul, the Lady with Many Talents!
by
Helen Paul is perhaps best known as a stand-up comedienne and popularly known as Tatafo; but comedy is just one of her manytalents. She is also a singer, an actress, a dancer, compere, playwright, and journalist. With her quirky and spontaneous style coupled with her petite stature and a voice range that makes you guess she is less than 10 years of age, she holds her audience spellbound anytime she performs.
The Theatre Arts graduate of University of Lagos currently co-hosts M-Net Africa Magic's "JARA", a programme that provides ardent fans and viewers generally with inside scoops of Nollywood. 
As an actress, she has featured in several movie projects, both on stage and those produced for home viewing, notably amongst which are Funke Akindele's "The Return of Jenifa".
She was the recipient of Exquisite Magazine's (Exquisite Lady of the Year Awards) – Queen of Comedy (2012) and City People Magazine's Award for Female Comedian of the Year (2011).
In this exclusive interview with Bellanaija's Adeola Adeyemo, Helen speaks about her life, her education, her family and the many interesting aspects of her career.
I was curious when Helen asked us to meet at her 
alma mata
, and mine too, University of Lagos. Thinking she was probably hosting an event there, I got there surprised to find that she had just finished her "all-night reading" and was already in her first class for the day. When there was a break, she took time out to chat with me and I must confess, I had a new found respect for her after our discussion.
Hi Helen, it's great to finally meet you. Thank you for taking time out of your class. How has your studies been?

Well, I'm coping with studies. It's been challenging but I'm almost done with the program. I have to combine work, the home front and every other thing in between, with attending lectures, preparing and presenting seminar papers and writing tests and exams. However, I enrolled for the course with the determination to pull out all the stops and eventually succeed.
Tell me Helen, what are you doing in Unilag? I understand you obtained your first degree here about two years ago?
I am currently undertaking a Masters Degree in Theater Arts. I obtained my first degree in 2010 and immediately after my graduation, I signed up for my Masters Degree.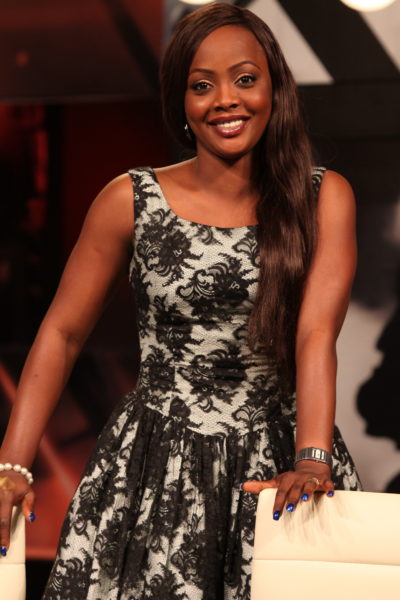 You recently had a baby. How are you coping with the challenges of your studies and raising your child who would obviously demand a lot of your attention?
I had just put to bed when classes started and initially, I thought that I had bitten more than I could chew but somehow, I always seemed to get all the help I needed whether at home or in school.
For someone who has what many would call a successful career and with several offers coming your way, why do you feel the need to obtain another degree?
Let's just say I relish education. I also do not want to stop at just obtaining knowledge and certificates; I intend to be an operator in the academic world. Also, my mother instilled a desire for education in me at a young age. In my earlier years, I had always admired people like Professor Wole Soyinka. Back then, I learnt that he was given a poetic license sort of, which allows him to form his own words. I grew up reading poems like "Telephone Conversation", "Abiku" and marveled at his mastery in coining new words. Those words flew over my head then but that didn't matter to me at that early stage of my life, I was already nurturing dreams of being able to wow people with such rhetorical abilities.
Do your lecturers treat you differently because of your status as a popular comedienne and entertainer?
Wow, good question. They do not! Instead, so much is expected of me as a leader and I dare not expect any preferential treatment. I must say however that my lecturers are really nice to me. They are ever ready to help whenever I approach them on any issue, perhaps because I am even the class 'governor'. Some of them even laugh whenever they see the petite comedian or "Tatafo" as I am fondly called. They are pretty much understanding of my career and they appreciate the fact that, more often than not, I am a busy person.
Tell me about your educational journey. What are the steps you've passed through to get to this point?
My primary, secondary and tertiary education all took place in Lagos State. I obtained a Certificate in Media Enterprise from the Pan-African University's School of Media and Communication; and a Certificate in Basic Presentation from Federal Radio Corporation of Nigeria. It's been an interesting journey and a rewarding experience for me. All the knowledge I have obtained thus far have helped mould my life one way or another.
You have quite an impressive portfolio. Can you recall the positive influences and experiences you had while growing up that got you to this point?
Being raised by disciplinarians, I learnt a lot of things very quickly. My mother and grandmother never really believed in pampering anyone, so they instilled discipline in me at an early stage. After my secondary school education, I decided to take up some office work. I started working as a receptionist at Eko Reelmix and juggled this with being an assistant producer at Yotomi Television. At the same time, I began recording jingles for individuals, companies and organizations. I had discovered that I could sing, talk like a baby, and generally perform several functions as an entertainer. As such, whenever some artistes or companies came to the Eko Reelmix Studios and they needed someone to help with backup or some vocal rendition of whatever nature, they would call on me to do that. I started becoming popular as a backup singer and vocalist, as well as the lady with the baby voice. It was during that period that P-Square came to the Studio and I laced some baby vocals on their track "Story".
Career Discovery
Yes, the baby voice! You became popular while you were still an undergraduate. I still remember hearing your baby voice on Radio and having a good laugh. How were you discovered?
I performed impromptu at an event for which the billed comedian did not turn up. I had become popular for my comic antics in school and my colleagues, who were at the event, literally nudged me onto the stage. The organizers were becoming agitated when the comedian did not show up and they had tried unsuccessfully to reach him. At that point, they were ready to try out any volunteer worth his or her salt. Although I had already built a reputation of making people laugh both in and out of school, that was my first professional appearance and thankfully, it was a blast.
Have you always been a funny child, the one who always made everyone laugh at home?
Yes. For example, there were times that I was about to be spanked real hard by either my mother or grandmother and then I would just say something and they'll begin to roll on the floor, laughing. I used that as a bait to save myself from some thorough beating (laughs).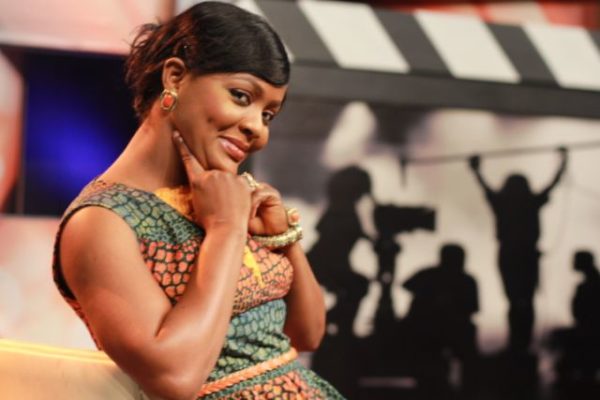 Are there any hilarious stories or escapades of your growing up years you will like to share?
There was a time in my secondary school when my colleagues organized a secret Valentine party – secret because of course they made sure the teachers knew nothing about it, and they also kept some of my other colleagues out of the loop, including me. I was surprised when I saw some of my friends come to school with party clothes tucked in their bags. When I asked them what was happening, they told me they were having a Valentine party somewhere in the Ebutte Meta part of Lagos. I didn't even know at that time what Valentine was all about and when I asked, they told me it was a period when people celebrate Love. I asked them to be kind enough to give me something to wear but was told that I was too tiny to wear any. That irked me so much and I went to the Principal to report them. The Principal nominated some teachers to follow me to the venue. We got there and with the teachers waiting outside, I went in and began to deceive my colleagues into following me outside one after the other, telling them that I wanted them to see my shoes and what not. So it happened that they were all caught by the teachers. The next day at the Assembly Ground, the Principal called out the names of the culprits and handed them 2-week suspension letters. Surprisingly, my name was also called and I was given a letter. I opened it and saw that I was also being suspended but when my colleagues asked me what the content of the letter was, I told them it was a letter of commendation. I later went to the Principal's office to complain and was told that my offence was that for me to know the venue of the party, I must have been involved somewhat too. Well, we proceeded on the suspension but I advised my colleagues never to let our parents know. We decided to take turns to go play at our parents' houses once they had gone for work. After 2 weeks, we resumed only to be told to bring either our mothers or fathers to sign letters of undertaking. Again, I advised that we should organize makeshift parents. These improvised parents followed us to school after we had paid them and as they were signing the said letters, one of the teachers pointed at me and accused me of being the naughtiest of the bunch, despite my diminutive size. In a bid to impress the teachers that she was my real mother, the woman that was acting as my mom slapped me and I got angry. I exposed her as not being my real mother and exposed everyone else. To cut the long story short, we proceeded on another 2-week suspension for bringing surrogate mothers and thereafter returned with our real parents.
That's really funny and creative of you I must say. But I'm still curious about your baby voice. I'd like to know how you discovered that part of you?
I discovered the voice in the course of my relationship with babies. I love babies a lot, and coupled with my penchant for mimicking people, it was quite easy for me to begin talking like them.
Are there any similarities between Helen Paul and Tatafo?
Hmm, Tatafo is an extreme extrovert, a sanguine, very outgoing. Helen Paul is more of a choleric – a dreamer, a go-getter, an achiever. Tatafo is the mischievous kid that likes to criticize adults in a funny way. Helen Paul is more serious. A lot of people see me outside and think that I'm all about being unserious and stuff. The real Helen Paul that my close friends and family know is a disciplinarian, a no nonsense kind of person.
You recently delved into music and you have released some songs that have been getting mixed reviews. Why did you decide to take on this path?
I have released an album containing 13 music and comedy tracks. About 4 of them "God Forbid", "Vernacular", "Gbedu", and "Boju Boju" have been enjoying continuous rotation on air, as well as the videos for "Vernacular" and "Gbedu". I ventured into music because it's one of the talents I know I'm blessed with. It's me expressing myself as usual, this time through music.
You must have received praise for your work, no doubt, but probably some criticism as well. How have you dealt with the critics against your music?
Criticism gets me going. If I don't get criticized, that must mean I am not relevant. If it's constructive, I take it on board and try to see areas of improvement. If destructive, it's simply water off duck's back.
What does your music mean to you and how far do you intend to take your music career?
Music is a means of self-expression for me. On some songs such as "Vernacular", "Boju Boju", you'll hear me being witty as usual, whilst on others, it's purely dancing time like "Gbedu", which means groove. Most of the songs are actually danceable, with some having a touch of comedy. I am ready to take my music career to any height that God would allow me to.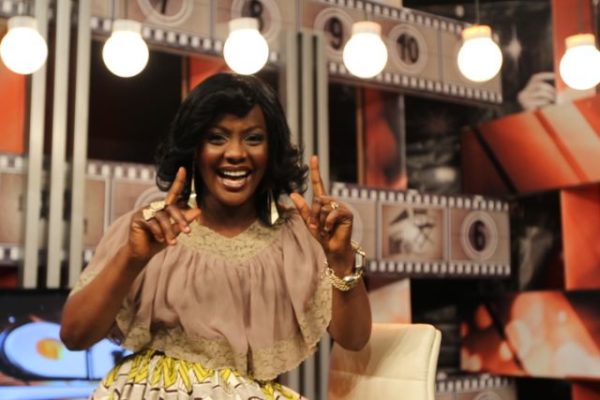 Let's talk about your acting career. You've featured in a number of movies and stage plays. How did you discover your acting talent and should we be expecting to see you acting more?
As a kid, I had always nurtured the dream of venturing into acting later in life. I have appeared in a lot of other movies which are still undergoing finishing touches before being released. Also, I am scheduled to feature in several others. For now, I would prefer to wait until they're released before saying anything about them.
You are the current co-host of the Jara show which has had some successful seasons. You and Uti Nwachukwu make an interesting pair. What is it like hosting alongside Uti? How do you complement each other?
Uti is a wonderful co-host. Uti, perhaps because he is a model, is more into posh English if you know what I mean. I am the one with the grassroots attitude and Pidgin English. It's just a way of striking a balance on the program. We both rely on each other to deliver the scripts effectively and at times we improvise just to make things more interesting during studio shoots.
You are quite versatile – acting, presenting, hosting shows, stand up comedy… Which one of them would you say is more fulfilling to you?
Honestly everything is fulfilling for me, it just happened that I was more popular for some skills than some others. For example, acting had to take a back seat for a while because I couldn't just venture into movies on my own so I had to wait to work with the skilled producers and directors who knew just about how to bring out the best in me.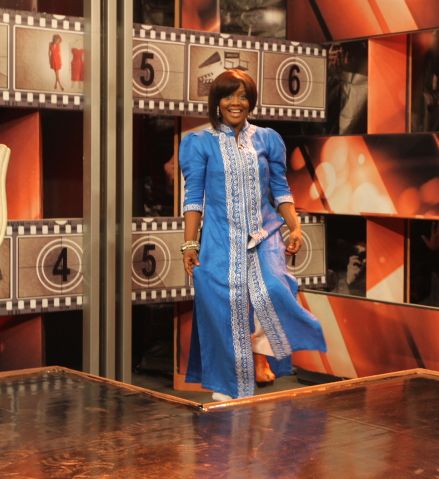 Do you feel intimidated in any way in the Nigerian comedy industry which is more male-dominated?
Not at all. I regard the men generally as being my brothers and a lot of them have helped me to grow in the industry.
Some people say most female comediennes try too hard. Would you agree with them or would you say that for some, it just doesn't come naturally?
I really can't judge in that regard. Perhaps it all depends on what appeals to them. I believe that everyone brings something unique to the table and, like some of my colleagues say, if our jokes don't make our listeners laugh, it's not because we are not funny, it might be that their problems far outweigh our jokes (laughs).
Family & Future Plans
Let's talk about more personal stuff. What is it like being a mother? What are the joys and challenges of motherhood?
It's an entirely new level and I find it interesting as well as challenging. A child is of course a bundle of joy to any good mother. As such, taking care of my son makes motherhood worth the while. It can be challenging due to the time and energy it takes to combine motherhood with my work, studies and the home in general.
How old is your son?
He is going to clock one very soon.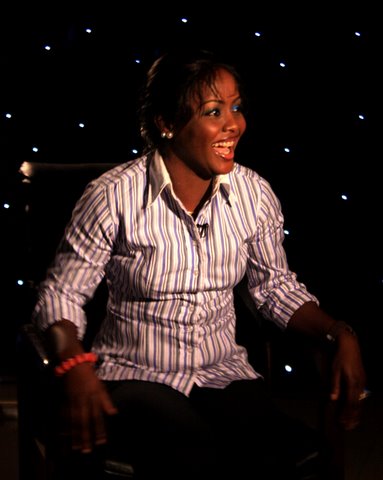 Tell me about your husband, where and when did you meet him?
We met in a studio in Ikeja about seven years ago when he came around to see a mutual friend. Coupled with that, he loves music a lot and at times he just comes around to listen to songs and generally play with people. I had recorded some tracks for some artistes and when he heard my voice being played back, he laughed. He was told that I would be in the studio the next day and he decided to come around to meet me out of curiosity. That was how we met.
Is he also a funny person like you?
He is funny too, and he has a good sense of humour. He laughs easily to jokes and can as well make a joke out of anything. A lot of times, he takes the butt of some of my jokes and he laughs heartily to them. However, he appears more serious than I am. He's a lawyer and that explains why. He also loves academics and is undergoing a course in the University too.
What is the next level for you? What should we be expecting from Helen Paul in the nearest future?
I have a lot of projects in the pipeline. My show "Helen Paul and Tatafo" debuted at the MUSON Centre earlier this year, with a subsequent one in Unilag will continue in a bigger and better way by God's grace. My music project is also another area I want to work on. I hope to do a lot of collaborations with some artistes that I greatly admire. I have always greatly admired Oprah Winfrey and I am working on a talk show that promises to be very interesting. She recently brought the show to an end and it's good for upcoming acts like me to continue from where she ended, yeah!
Meanwhile, I am fast becoming some sort of "motivational speaker". I get invitations to make presentations on business and life issues in various organizations. Also, comedy is my thing and I intend to keep carving a niche for myself with more jokes that will get everyone rolling on the floor.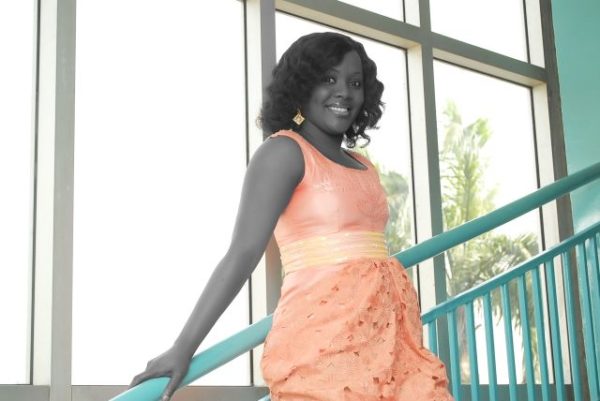 It was great chatting with Helen and on behalf of Bellanaija, we wish her the very best!
Helen Paul – Vernacular

Helen Paul – Gbedu