Tall, Dark & Handsome Dude Behind those Smooth Lyrics – Vector Tha Viper is Unveiled, Single & Searching!
by
Vector Tha Viper (real name Olanrewaju Ogunmefun) is widely celebrated as one of Nigeria's most talented young rappers. As a good lyricist and talented rapper, he delivers great performances on every track he features on and has set himself apart as a force to reckon with in the music industry.
Vector's journey into Hip Hop dates back to the year 1996 when he was actively involved in social activities, entertaining his peers as a young rapper. In 1999, he formed a group 'Badder Boiz' and they recorded their first demo series in 1999. However, his career has grown in leaps since then.
Vector is officially signed to YSG Entertainment. He released his first official single Kilode featuring Emmsong in 2010 and has gone on to record more hit tracks such as Get Down featuring 2Face Idibia and Angeli featuring 9ice. With every new release, he takes the challenge upon himself to trump his previous performance.
He has one album, State of Surprise to his credit and is currently working on the release of his mix tape Bar Racks and his second album.
In this exclusive interview with Adeola Adeyemo, the Philosophy graduate from University of Lagos speaks about breaking into the industry and gives a no holds barred insight into the man behind the music.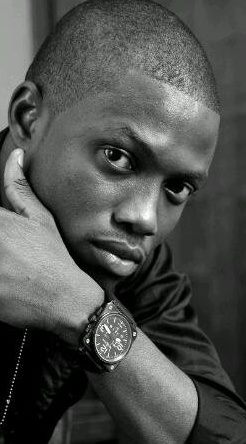 The Rise of Vector
You have a very interesting name, Vector Tha Viper. How did you come about that name?
I just came across the word 'Vector' and for some funny reason it just stayed. It's just one of those stuff I had learnt before. I had always known Vectors but until the day we were in class and the teacher explained it, it just stuck. I did some more findings and I realized there were vectors in Biology, in Maths, in English and I just said since this guy is everywhere, I might as well be a Vector. And Viper is the symbol of the poison of music.
You've warmed your way into the hearts of music listeners across the world with good music ever since you broke out into the scene. Tell me, when and how did you discover your love for rap?
It was somewhere around 1996. I was super young at that time and it actually hindered my growth with the people that I learnt rap from because I was annoyingly too young to roll with all those men with beards and hair on their chest and I was catching up fast. One fateful day, I was walking past and I heard some people doing something and they had people gathered around them and I just listened. It was fun to me. In summary, that just grew into this right now.
You must have been a bit rusty at the beginning. How were you able to develop your skills to get to the level that you are at now?
With rap, it just comes natural. I reason a lot, I think about what people have said, what is going on and it just sort of grows into this. I didn't learn rap from the foreigners, I learnt from Nigerians. I got inspired by Nigerian boys who are good. Also, in the University, there were a lot of freestyle battles and for some funny reason, I never lost.
Tell me about your University days. How did you combine your studies with developing your talent as a rap artiste?
University was cool for me. I wasn't that type that would fall under the depression of peer pressure. I just kept a low profile with a lot of stuff I did. Nurturing my talent and studying as well was kinda easy for me because all I ever did was listen in class. I'd listen to what you say and I would never forget. Everybody just knew that I was going to do music somehow somehere but I wanted a degree as well.
How has the journey been for you so far? Describe it in a few words.
It's been very enlightening.
Do you have any regrets, anything you wish you had done differently and wish you could change?

Everything works together for the good of those that love God, so they say. I guess it's the reason why I am who I am. I don't know if I would want to change anything.
If there is any rapper that has been on a lot of collaborations in recent times, it's you. From collaborations with up to 10 rappers or a single artiste, you've been on a lot of tracks. Tell me, why does it seem like you are everywhere?
The collaboration part was to prove that I could do good repeatedly over different genres of music. That part where I would get on a juju track and do good, get on a street song, on a love song and still do good. Most importantly, people appreciated my voice and my skill on their music, and a lot of times I got paid for that.
Your kind of rap has been linked to the American rapper, Jay-Z more than a few times. Lots of people say you sound like him. How does that make you feel?
The good side to that is that I'm being compared with one of the greatest. The other part is where they don't really listen to the message or the info, they only think of the voice. There must be somebody you also sound like, it could be your Mom, could be your sister. If you called my phone and I gave it to my elder brother to answer, you won't know the difference. Does that make my elder brother me? No.
While doing some research on you, I came across some allegations that you took some jabs at famous artistes like Dbanj, Timaya, Terry G, Durella on some of your tracks. Is this true cos really, I don't get to hear all the lyrics when you rap?
You know there is the real information and the perceived information. Most of the people who wrote that were going with perceived information. I am cool with Dbanj, I have a song with Timaya. If I laid reference to them, the question is what way did I lay the reference not in what way did they perceive the reference laid. It was not me taking jabs at them, it was just me making music. Some bloggers and fans took it out of context.
I also noticed that you're quite excited about your record label, YSG, and you give a lot of credit to them on social media.
For artistes who are upcoming, they know the value of having the type of opportunity I have. In my own case, I'm just being very grateful to the people who have come a long way with helping me exhibit my talent.
What has been the most fulfilling point of your music career since you started out?
I won't say I've had the most fulfilling point yet. But one time when I was a little head swollen was the time when I was nominated for the Hip Hop World Awards with Modenine and others as Lyricist on the Roll. I could have been nominated for the Best Rap Act but straight up to Lyricist on the Roll was quite great for me.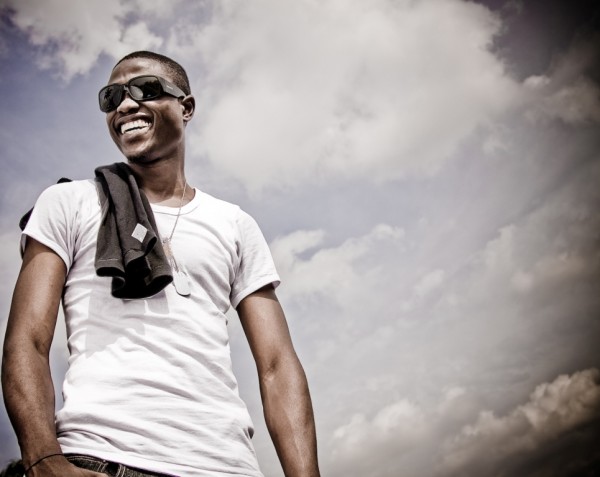 The Man Behind the Music
Tell me more about the person behind the music. Who is Olanrewaju Ogunmefun?
Lanre is a regular guy but not the average guy. I want to believe my thought patterns are not the same in any way if compared to what you women call the average Nigerian man. I am a very opinionated person. I have my own opinion about stuff, I would listen to you but I've always been a skeptical person with how I receive information. I believe life is too simple to be as complex as people make it.
Where did you grow up and what are your fondest childhood memories?
I spent most of my childhood at MaCarthy Barracks at Onikan, Lagos. I had all the greatest fun. We had the days when we'd dress in Ninja Turtle costumes, all of us. We'd have Leonardo, Donatello, Raphael and Michael Angelo and we'd now be fighting for who to be Master Splinter. I had friends from all over, Hausa friends, Fulani, Yoruba, Igbo, Tiv. My elder brother was always trying to keep me away from trouble. It was just fun.
If I take a look inside your wallet, what would I find?
Have you ever lost your wallet before and you felt like drying? By the way, drying is a mixture of dying and crying. You know when you have all your stuff in your wallet, your ATM, and you just misplace it. And when you have money in your wallet, it is usually your all in all at that moment. I've always prayed to not be that guy that says "please I lost my wallet Sir, I need money to go home". So I don't use wallets.
Talking More Personal

You've really had an interesting career journey and it was great getting to hear about it. But let's talk about other interesting stuff now. Can you recall your earliest childhood crush on a girl?
I was the typical 'young boy don't play with girls' kind of person until when I got to JS 2 and met one Maria Aluko girl. I used to keep the letters she wrote to me from school until when I got to the University.  When I got to read those letters later on, it was super funny. She would write something like 'I bought you a chain and when I didn't see you, I threw the chain away and I cried.'
That's really sweet. But on the flip side, have you ever had your heart broken by someone you love?
Nope. I never really get too attached to anything. I'm not doing music the way I am now because I'm too attached to it, but because it's a gift. I'm not trying too hard. So I never tried too hard to hold on to something. But I know there was a time I was going to take a bullet for my girlfriend. There was a shootout and she was with me and I had to shield her.
What is the most embarrassing thing a girl has ever said or done to you?
Maria and I lost contact for a while in Secondary school and then when I was about to write my GCE we met again and one day we were walking together and I asked her "Babe, has anything changed?" and she was like "I don't understand you' and I said "Has anything changed with us?" and she said "Was there ever an 'us'?"
Ouch, sorry.  That must have hurt. You said you never get too attached to anything. Are you trying to say you are not attached to anyone at the moment? 
No I'm not. Attachment comes with a lot of headache.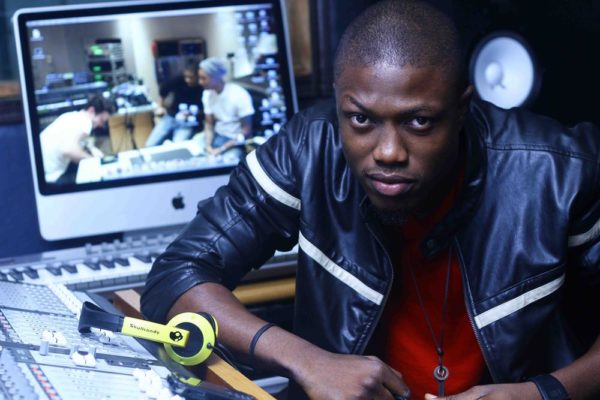 Why is that so? Is it that you've not found someone interesting or the girls don't find you interesting?
I'm at that stage in my life where a lot of people find me interesting but I don't know what the reasons are. But it's basically my advice from my Mum. She says, 'When it's not serious, do not send the signal that it's serious'. Basically meaning, when you're not ready to be serious, do not try to act like you're serious. So right now, I can't afford to be serious on that level because I have a lot of stuff I'm working on. When I'm in the studio, I'm out of earth. So all that attention and stuff, I tried it once, it didn't really work.
I could tell you some of the reasons girls find you interesting. You're talented, famous, tall, dark and handsome. Can't you really see that?
I am a fan of moderation. With me, I'd not let anything they see as attractive about me being the carriage. It helps you better.
So, if you're not attached to anyone then, are you searching? Do you want me to match make you with someone online?
You can try and match make me sha, let's see how it goes. For some funny reason, I believe Bellanaija readers are decent people so, I might just get married online!
What qualities would attract you to a lady? What would make a lady stand out to you?
I know nothing is perfect so I'm not looking for a perfect woman. I'm looking for somebody imperfect enough to understand the nature of her man and the things surrounding her man. Then she must know how to cook because food is essential. Then decency cuts it for me. I want a very decent, clean babe. And she must be somebody that when I find it hard to do stuff, she doesn't necessarily have to do it for me, she just has to encourage me to see the inner strength.
How would you describe yourself in three words?
Give me four words.
OK, four words.
Real as can be.
It was really nice chatting with Vector and on behalf of Bellanaija.com, we wish him the very best. And hey, he said he's searching for a lady so if you have the qualities he likes and would love to meet him, send him a message in the comment section and he just might respond to you.
https://youtu.be/utAWivT1sMA