The "Rich & Famous" Crooner, Praiz takes us into His World – Meet the Man Behind that Unique Voice!
by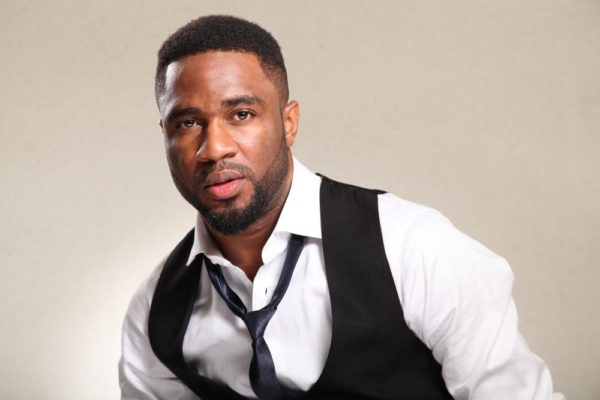 Praise Ugbede Adejo popularly known as Praizis onerisingartiste who has made a powerful debut in the music scene and has kept the buzz going with excellent delivery on hit tracks.
The uber-talented act has been featured on the world stage with alternative singer Bez whose video to the collabo That Stupid Song was the first African video to make a world premiere on BET's 106 & Park. Before that, he featured on M.I's Epic on his sophomore album — M.I 2 where he brought some special touch to the track that only his unique voice can offer.
Signed on to X3M Music, Praiz has released some singles, I Love You, Jekaloand recently Rich and Famous which have had good reviews. 
He rose to fame from the first season of the hit reality show, MTN Project Fame West Africa where he was a runner up and since then, has been spreading his wings to take on new territories.
Praiz who is currently putting finishing touches to his debut album had a chat with Bellanaija's Adeola Adeyemo at the posh X3M Music Studio where he spoke about his career and gave more insight to the man behind the music.
You didn't win Project Fame West Africa, the Reality Show that brought you into the limelight but you've done so well in your music career, even more than some who have won the show or similar ones. What drives you?
When you go into a competition and you don't win, it gives you that challenge. At the Project Fame show, they might not call me the first but I think I was a winner. Probably, if I had won, I would have been kind of relaxed. Not winning gave me the challenge to go the extra mile to become who I wanted to be and by God's grace, I'm living my dream right now.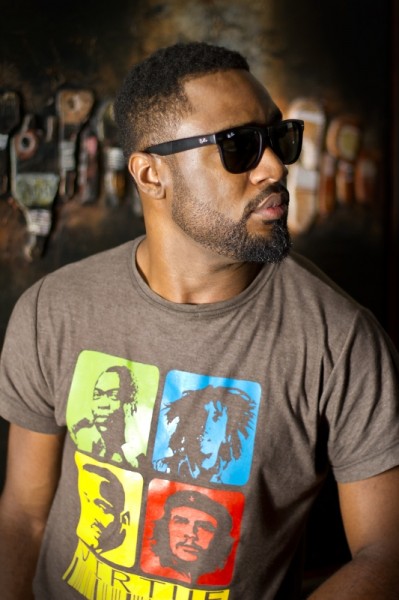 You're now signed on to a record label. How easy or difficult was it to get this deal from X3M Music?
It's not easy for any artiste to get a record deal. It takes a lot. I owe it to God. Without God, I don't think I would be getting what I am right now. And hardwork also.
Let's get to know more about you. Tell me more about yourself and where you come from?
I come from Kogi State, I am Igala by tribe. I am the second child out of five, four boys and a girl. I studied Computer Science at Kaduna Polytechnic. I'm a down to earth person, I love to hang out with my friends, I love to swim and play football.
Where did you grow up?
I was born in Lagos but my Dad was transferred to Kaduna and the family had to move to Kaduna in 1992 and we've been there since then.
There has been reports of violence in Kaduna in recent times. How are your family members doing in Kaduna?
We thank God, God has been good. He has kept my family safe and they are doing good. They are plans to move but it's still in the works though.
The season when you were in the Project Fame Academy was one I followed keenly and I remember the song you composed there, A Woman's Needwhich I really like. What is happening to that song?
While I was independent, before I got signed to X3M Music, I released the song and it got some good air play. But now that I have a record deal, I'm going to rework the song and it's going to reproduced by Cobhams. The song is still going to be in my album so people should look out for that song because it's going to be better.
What was the inspiration behind the song, I Love You?
It was inspired by a true life experience of someone who is close to me. There are times in a relationship where one of the parties misbehaves. In this case, my friend was in the wrong and he told me about it and he was really sorry. I thought if I write a song based on this, a lot of people would be able to connect with such stories.
Love & Romance
You tend to tilt more towards love songs. Would you call yourself a very romantic person?
I won't like to blow my trumpet but I'd like to say that I know how to treat my lady right.
Hmm… I like the way you say "my lady". So tell me, who is your lady?
At the moment, I'm single.
For someone who can treat a lady right, I am surprised. I'm sure there must have been someone before now…
Yes, there was someone before but there is no one right now.
What happened?
Long story.
That's what I'm here for, the story. What is the story?
It's a very, very long story. I don't want to talk about it but it's just life.
OK, I understand. But tell me, what kind of lady would you be attracted to?
Basically, she has to be fine. She has to be able to manage resources. She has to be smart, she has to be a good dresser, she has to be neat.
On the flip side, has any lady ever asked you out?
With all modesty, yes. I actually appreciated the fact that she could walk up to me and tell me how she felt.
That's interesting. What did she actually tell you?
She told me that she really, really likes me and could we be friends and probably take it further? She wasn't my kind of girl and it was just sad for me to disappoint her.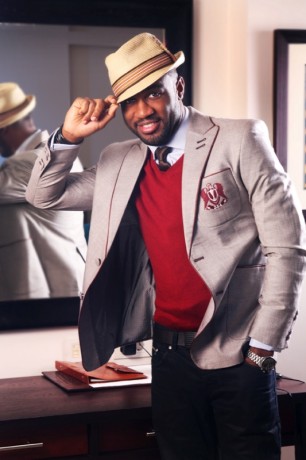 How did you feel about the approach considering the fact that in our society, it is uncommon for ladies to make the first move?
I was tripped, I won't lie. It's not like I expect girls to walk up to me and ask me out but it takes a lot of guts for a lady to walk up to a guy and tell him how she feels.
Why did you have to disappoint her? Why didn't you accept her request?
I don't think it makes sense in leading someone on to an end that won't be. I try not to take advantage of the fact that a lady likes me. If I don't feel what she feel for me, then I just won't lead her on.
So what was your response to her request?
I had to lie. I told her that I wasn't ready for a relationship. But technically, it wasn't a lie because she really didn't fit in.
Would you call yourself a very emotional person?
I'm a balanced person. It's good to be emotional but I don't think I'm too emotional.
When last did you cry?
When I dropped my singles I Love You and Jekalo. I was really happy with the response and it was a moment for me to reflect where I was coming from and where I was at that moment. I cried for joy. But the last time I shed a tear was when I broke up with my ex-girlfriend.
Aww… that's touching. What is the most romantic thing you've done for someone you love?
The most romantic thing I think I've done was when I travelled out of Nigeria to surprise my ex-girlfriend for just two days. In as much as it is my responsibility, I don't think every boyfriend would do that.
When did you have your first kiss?
My first kiss was in Primary school. There was this girl and it was a case of boy likes girl, girl likes boy. It just happened after school. I can't remember how old I was but it felt good though.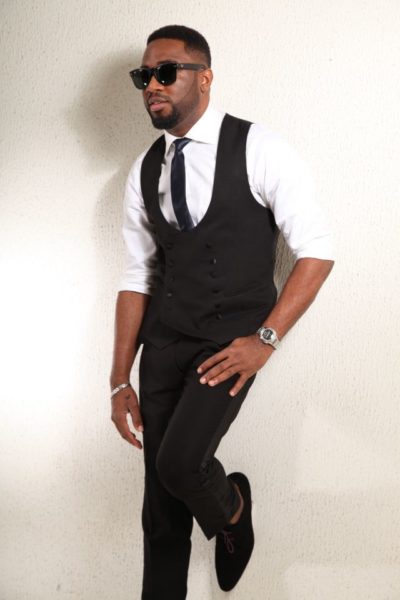 The Music
Away from the mushy stuff now. People have compared your voice with that of the American singer, John Legend, saying you sound alike. Do you agree with this and how does that make you feel?
I like John Legend and I think he is an amazing musician and performer. The truth is we have similar vocal textures and I don't think it's a bad thing if my voice is likened to his because I think if I can be likened to someone like John Legend, that means Praiz is of international standard.
Take me back to what you were involved with before Project Fame. What were you doing musically?
Before Project Fame, I was a music producer.  I produced songs for people and from time to time I recorded demos and my friends liked it and encouraged me to try out some auditions. I tried out at the auditions for all the reality shows in Nigeria at that time. If you check their registers, you'd see my name there. It didn't really happen for me the way I wanted it. Then a close friend of mine who was in Ukraine encouraged me to audition for Project Fame and I did.
Project Fame West Africa has come a long way since then. Another season is on at the moment. How do you fell about the show now considering how far it has come?
When I watch Project Fame, I feel good, it brings back good memories. Also I feel like a boss because I was part of the first ever Project Fame West Africa.
If you didn't have a career in music, what would you have been doing?
I love football and I thought I was going to be a footballer. I was actually the captain of my school team. I play football well.
You have had some interesting collaborations with the likes of M.I and Bez. In a broader sense, nationally and internationally, which artistes would you love to collaborate with?
The number one person on my list is John Legend. I'd like to prove a point that Nigerians we dey try. And locally, I would like to work with 2Face.
More about Praiz
Share with me your most embarrassing moment…
I and my ex-girlfriend went to an eatery to buy food. I wanted to pay and I brought out my wallet, removed some notes which were close together and gave the cashier. I didn't know there was a sachet of condom inside the notes. I gave her and I was waiting for the food and she just stared at me with this look on her face and said "Sir". My girlfriend was laughing but I felt embarrassed. I didn't feel such should be seen there and there were a few people around.
What are you addicted to? What would you say you can't do without?
I can't do without music. I love rice, my Mum used to tell me that rice would start growing on my head. Then I love Blue Bunny Ice-cream; I love my glasses and I can't do without my perfume.
Tell me something unique about you
With all modesty, I think I'm nice to a fault.
"Mr Nice Guy". Has anybody taken ever taken advantage of this trait of yours?
People do, a lot. At times, I tend to put the interests of my friends or people who are really close to me before mine. But these days, I've learnt to curtail that because few experiences have taught me some lessons.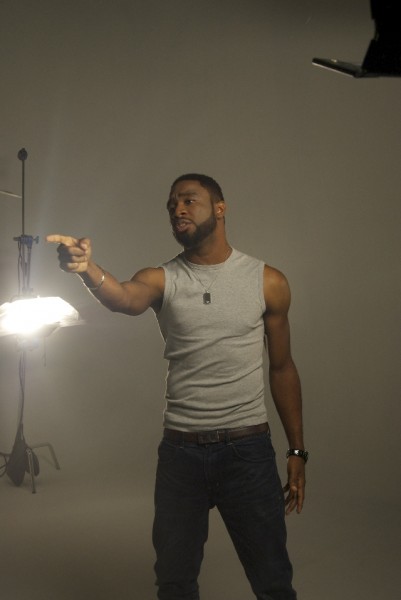 What has been your most challenging moment in your music career?
The period immediately after Project Fame. It was a difficult period in my career. I'd say people forgot about me.
But not any more. You are almost everywhere now. When did the big break come?
The break for me has been gradual. The first one was when I did the song with M.I. After that I got signed to X3M Music and it was another step for me in my career. Then I got an endorsement with Cadbury and then I dropped my two singles, I Love You and Jekalo and that took me higher in my career. Then I did That Stupid Song with Bez and it took my career higher again. I featured on a song with Efa and I dropped another single Rich And Famous. I've been getting shows within and outside Nigeria and I'm just grateful to God, to my record label and the team behind me.
Looking ahead, what should we be expecting from Praiz anytime soon?
At the moment, I'm working on my debut album and I'm actually excited about it. It is going to tell people that Nigerians can do world class music. I'd be touring Kenya, Uganda, South Africa, and hopefully the US and UK too.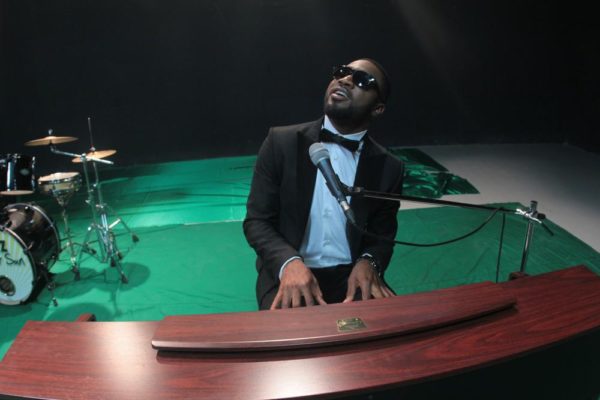 It was great chatting with Praiz and from Bellanaija.com, we wish him the very best!
Praiz – Rich And Famous