Why I'm still energetic on stage at my Age — Shina Peters
by
For lovers of indigenous music, Juju Music maestro, Sir Shina Peters, is arguably one of the most talented and energetic entertainers of his generation. Surprisingly, at 58, the Juju music maestro who has made a name for himself in the entertainment industry with his creative indigenous musical compositions, brilliant display of energy and eclectic dance steps during stage performances, still has the same kind of stage energy he exploited back in the days to dazzle his fans.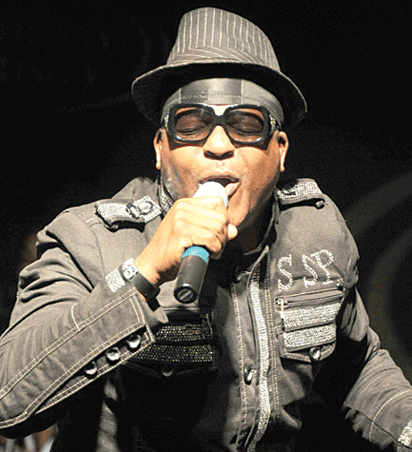 He revealed to Showtime in an exclusive chat that at his present age, love and passion for his craft has sustained the kind of energy characteristic of him while performing on stage. Asked what gives him so much strength on stage even now that old age is setting in, he said; "Because I love what I'm doing, I love what I'm into; that's why we always advise these upcoming artistes, don't go into the music industry because of material things, money or fame, no! Ask yourself, if the other side of the industry comes, how are you going to handle it if you don't love it? Love will conquer them all though".
Speaking on the credibility of awards in Nigeria, he said; "Well, things are falling into pieces, we don't even know the real awards, we don't even know the genuine ones, but we are always grateful to God because we are still relevant that's why they always nominate us, we thank God. Soon, I'll be 50-years on stage; I started my career at the age of 10 years old, so what more?"
He declared full support for young artistes currently ruling the waves of the music industry. "With the help of God and with our support I don't have fear for them, music is music, and music is the food of love. Just like the Yoruba adage that says Oba mewa, igba mewa, our time will pass but we have to encourage them; we don't need to put fear into them, we just need to give them words of encouragement. Lyrically, as a role model, children must be able to listen to your songs and pick one or two things", he said.