Celebrity Interview: "You Can't Stop Me!" 2012's Hottest Star, Davido – The Music, The Fame, The Fans & More!
by
Davido is a young artiste and producer whose career has been on the rise ever since he stepped into the music scene last year. Born in Atlanta, U.S.A but raised in Lagos, Nigeria, he has been a music lover from a tender age, started exploring his talents in singing and producing as a teenager and was a member of a music group before leaving to sing solo. As one of the hottest music stars in 2011, he broke into the scene with a song titled Back When which he featured Naeto C. He also has another hit single, Dami Duro which he co-produced with Shizzi and has been enjoying generous air play since it was released. The singer, songwriter and producer is signed to co-owned HKN records. Adeola Adeyemo spoke to the 19 year old star on his quick rise to fame, his music, family and more.
Young, energetic, and full of life, Davido is a pleasure to be with as he creates a relaxed mood for an afternoon chat by the lagoon front. After spending a few minutes with him, it is not hard to see that there are no airs around him. Despite the sagging jeans and bouncing steps, he has a matured mien and speaks freely, holding back nothing.
Just arriving from a performance at a wedding reception where he was crowded by fans in and around the venue, Davido is still trying to adjust to his new status as a celebrity and is surprised at the reception and recognition he gets whenever he steps out.
You have achieved fame within such a short period of time. How do you feel now that everywhere you go, people know you and are all over you?
It's crazy, it's everywhere. I can't go just anywhere. It's something that comes with the job. I look at it as people are celebrating me and I'm happy about that.
Your recently released video, Dami Duro, has gotten a lot of good reviews. How do you feel about that? 
When I wanted to drop it, I was skeptical because I dropped it when the nation was on strike. My management was like it's the best time to drop it now, everybody is at home. I was like no, people are talking about money. But I prayed about it and we dropped it and we got 110,000 hits in a week online. The response has been encouraging.
Why now? Why did you decide to venture into music at this point in time?
I've been doing music for like 3 years but I took it seriously in March 2011. I was formerly in a group called KB international in America. It wasn't working out so I thought I should just do this on my own that was when I moved back to Nigeria. When I came, the only people I knew in the music industry were Wande Coal and Don Jazzy, they are like family. I told them that this is what I wanted to do and they advised me.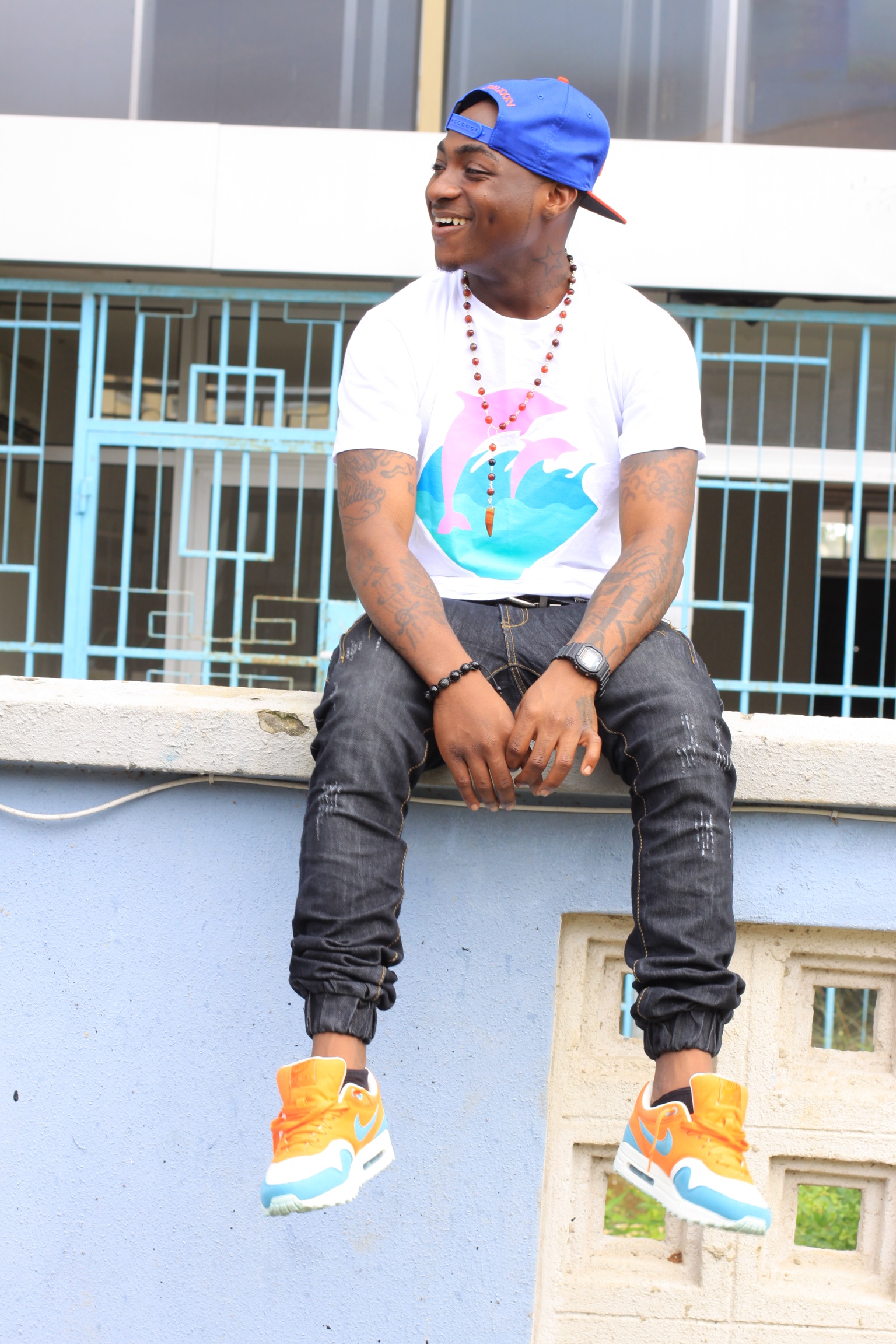 What were you doing in America?
I was in Oakwood University, Alabama, Studying Business Management. I left after my 200 level and came back to Nigeria because I wanted to do music.
How did your dad feel about your decision to become a recording artiste? 
First time I told my dad, he was like "hell no". Go back to America to continue your school. When you finish school, you can do what you want to do. People were trying to convince me to go back to school, because I just had two years to finish. But I felt like it was now or never. I knew that even if I finish school, I'd come out at 20 and would still be young but I knew I would not have that same kind of excitement I felt after December 2010 when I went to one of the Mohits show and I knew this was my time. Even at school, I was not concentrating on my classes, I was always watching videos on You Tube so I just bought my ticket and went back home.
Before, he wasn't in support of it, but now he is my biggest fan he keeps saying 'that is my son'.
So did you drop out of school because you wanted to pursue your musical career?
I didn't really drop out, I just left America to continue my career here because I knew I could build it better in Nigeria than in America. I'm continuing at Babcock University, Ogun state. I'm in 300Level studying Business Management.
What is the message in your song Dami Duro?
The day I went to the studio, a lot of people don't know this but I was picked up by the police. It was an experience, that was when I got the idea. It means nobody can stop me. That is why I came up with that concept.
Where do you get the inspiration to write your songs?
I am a producer so I know exactly what people like. I produced Back When, but I co-produced Dami Duro with Shizzi. I am a musician, every musician knows how to write good music. You don't have to be inspired really. I don't have to be in love to write a love song. I can just write it because I know what a love song should be like. I can be angry and make a happy song, I can be sad and make a happy song. It's not really about inspiration, it's about knowing your music and knowing exactly what you want.
What are your real names?
David Adedeji Adeleke
Why did you decide to go into music?
I was around people that were musically inclined. Wande Coal is like a big brother to me, I've known him for years, even before he dropped his first album. Shank is also like a brother to me, one of the first people that introduced me to the industry. I love music, and why not do something you love and are happy doing and making money at the same time.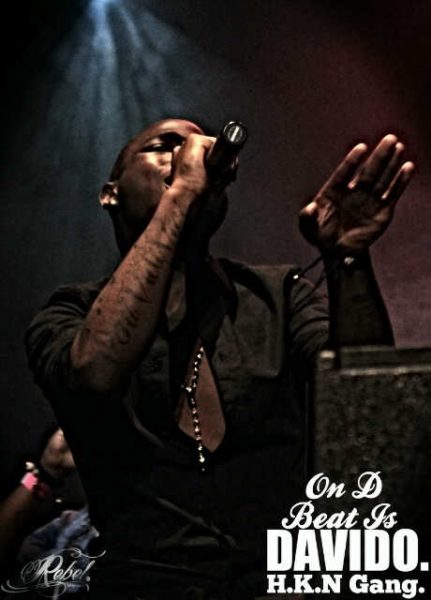 Which musicians inspire you?
Mo'Hits and Tuface.
You talk so much about the Mohits crew. How come you didn't decide to join them?
I'm not in their crew because I'm trying to raise my own. I've had people offer me a lot, so I want to be able to offer someone else a lot too, so I'd just run my own stuff.
Who did you grow up listening to?
50 cent, TuFace, Jarule. When I was young, Nigerian music hadn't really developed as it is now. It was people like Eedris and Plantashun Boyz that were really singing much then.
What is the genre of your songs and what message are you trying to pass across? 
Afro Pop. I'm telling people how I feel. My message is to make people happy when they hear my song. I sing happy songs.
What have been the high points of your career so far? What deals, endorsements, shows, recognition have you gotten that was quite memorable for you?
There have been so many. But the one I did lately was the Koko concert. When I came out, I was thinking Dbanj was behind me, because of the way they were screaming, it was just crazy.
When are you releasing your first album?
Sometime this year, not really sure.
Which Producers and Musicians are you working with for your debut album?
Don Jazzy and Shizzi. I'd probably do the rest of the production myself. I'd be doing collaborations with Ice Prince, Wizkid, Wande Coal, Flavour, Cabo Snoop.
Which musicians do you dream of working with internationally?
Chris Brown.
Why Chris Brown? You don't perform the same genre of music
You can bring Fela and P-square together and they will make good music. Music doesn't have any limits
Has music fulfilled your dreams?
I'm living my dream. People ask me if I went to wash my head at one river. Guys that were initially putting me through, telling me what to do, I'm collecting more show money than them now. To me, it's something in built, it's not about having money to promote your music, but it's in built.
Your dad is wealthy and influential. Would you say his wealth has been a propelling factor in your career? Has it opened doors for you faster than it would have if otherwise?
When I first started he didn't give me any money to do anything because he wanted me to be in school. I think what helped is that when I go to a radio station to promote my song, they will think that OK, this guy's dad has money so even if he is not dropping anything now, in the long run they will get something, but they didn't know that I was dry so nothing for them.
Who is the real Davido? What is your personality like apart from the one we see on our TV screen or on stage?
I'm cool, I like chilling at home watching TV. I love cartoons, love watching Cartoon Network. I'm Davido, whatever you see is real, there is no fake.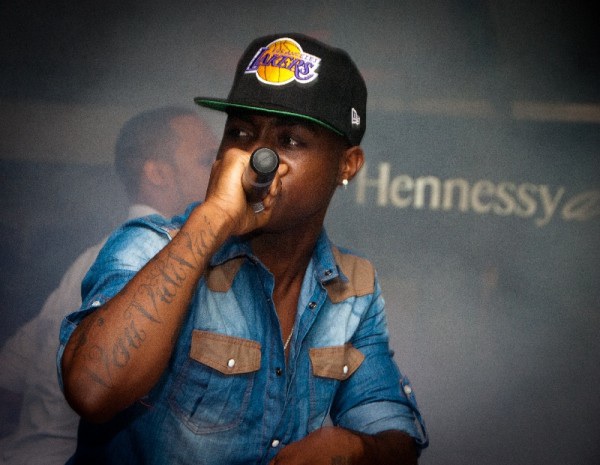 As a star, you must have a lot of ladies trying to get your attention. How has the reception from your female fans been like? 
It's crazy but I try to keep my head grounded. I like it sha, I like girls.
Are you dating anyone now?
No, I'm single.
Were you dating anyone previously?
I was in a relationship with someone when I was in America
Who is your kind of lady? 
A girl that is independent. A girl that is on about her business, that she doesn't really have to wait for me. A girl that is not really into my music. I wouldn't want a girl that is too into my music because she would not like me because of me but because of my music. If I see a girl that doesn't like my music that would be like, 'So, who are you?' that will even be the girl I will be chasing.
How do you combine your music with your studies successfully? Has building a profession in Music affected your studies in anyway?
Me and my teachers have time when I need to come. It's not that hard. When I was doing exams, I was going every day and coming back.
Aside from having good reviews, your song Dami Duro also had some critics. Some people said your voice was auto tuned and doesn't portray good musical skills.
If my voice was autotuned, I won't be doing live shows. Every one that goes to studios has their voice mixed anyway, I'm not the only person. I don't use auto tune. My songs are professionally recorded.
When your video was released on bellanaija.com, it had some critics as well from some of our readers. Some people said it was the same old stuff with scantily clad girls dancing to your song.
The truth is that, not everybody is going to like me. I don't like a lot of artistes too, but they have fans. I can't beg you to like me but if you do like me, I appreciate that you are appreciating my music. The video was simply just about me and my guys having a good time, from the club, to the road, to the helicopter, to the beach. We were trying to make a movie but it was just us having a good time.
A commenter on BN called you an 'over-tattooed teenager'. What would be your response to that?
I've always liked art. Everybody in my crew likes it, even my manager. I think it's because I'm coming from an American mindset. In America, there are so many things artistes get away with that they cannot get away with here, like smoking on camera, cursing, having half naked girls on the video. But times are changing now. I think Nigeria is evolving now. My fans would grow with me. I'm young, and my fans are young and those are the type of things we do. It just so happens that my music is accepted by the older generation as well and that is not my fault.
Some said that you had a quick rise in your career because of your dad's wealth
At the end of the day, that is what they are going to say. To me, if my daddy wants to give me one billion naira, I'm his son. I don't feel like I'm a spoilt guy. I didn't tell God to give me a rich father, I was just lucky. I think people should even respect me more for trying to do my own thing because now I don't ask him for one naira.
And lastly, that you don't have strong lyrics in your songs
I make happy songs. I'm going to have songs that will have much lyrics. Now I just need to catch their attention with happy music.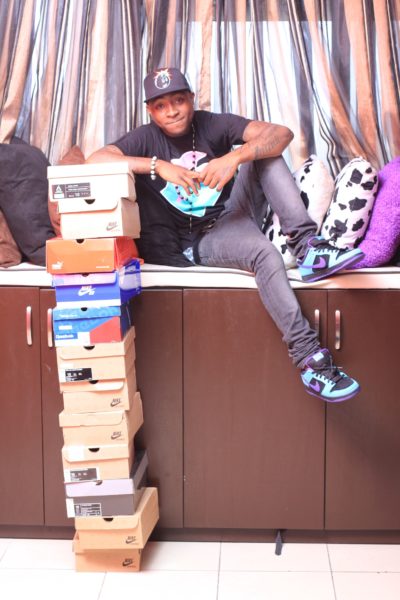 So what should we be expecting from you this year?
Definitely my album would be out sometime this year but I really don't know when. I'll release more videos, and then we are releasing other artistes on the label as well. We are doing our UK tour, and later we should do an American one, and hopefully the rest of the world. And watch out for an international collabo this year.
Any words to your fans? 
I love you all. Keep supporting me, I will never let any of you down. If I have done anything you didn't like in the past, accept my apology, and keep requesting Dami Duro on radio and TV.